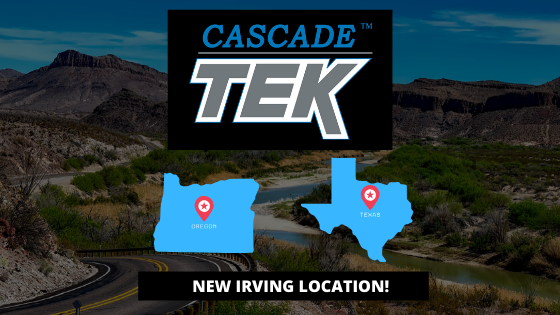 Introducing Cascade TEK's New Headquarter Location
Cascade TEK's corporate headquarters are now located in the great state of Texas! Although our headquarter is moving, we will continue to manufacture our products at the Cornelius, Oregon location.
We are excited to expand our operations and look forward to becoming a part of the Irving community!
Cascade TEK Corporate Headquarters
2010 Century Blvd, Suite 21
Irving, TX 75062