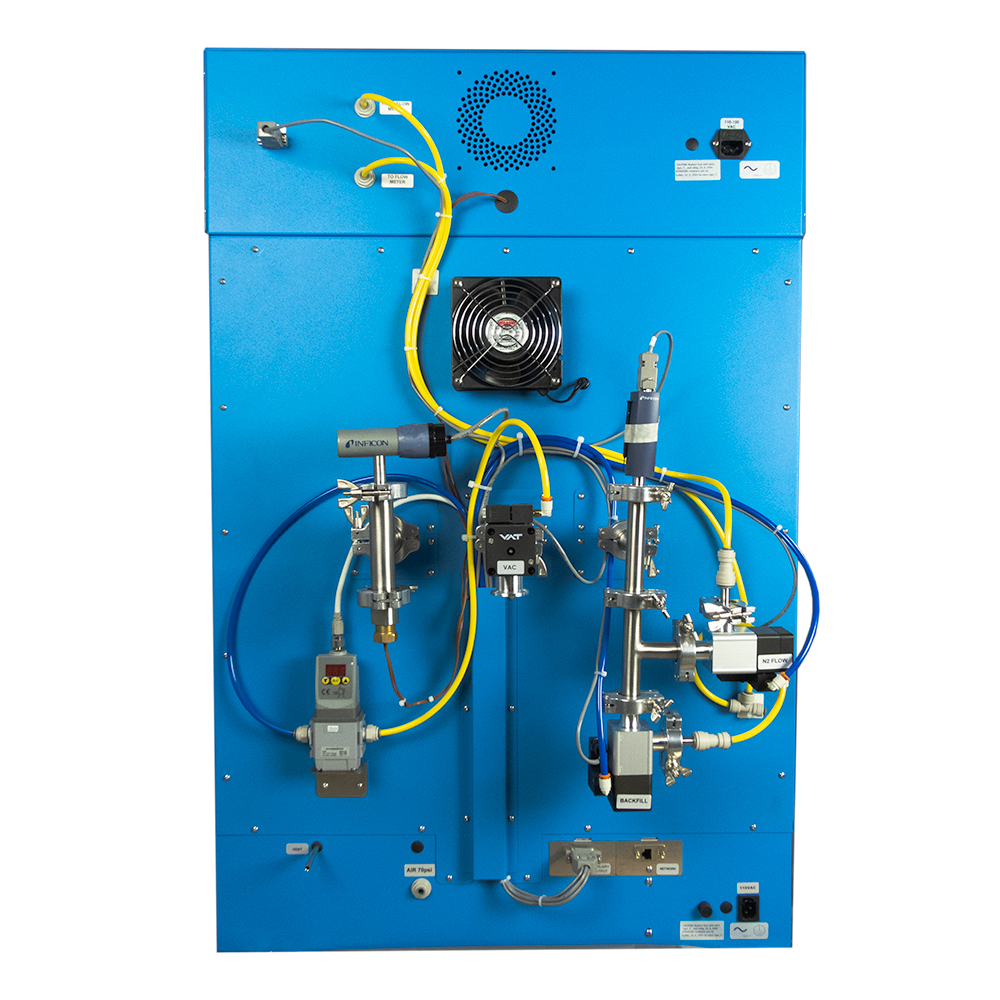 TVO-5-VC with Data-Logger and Flow Meter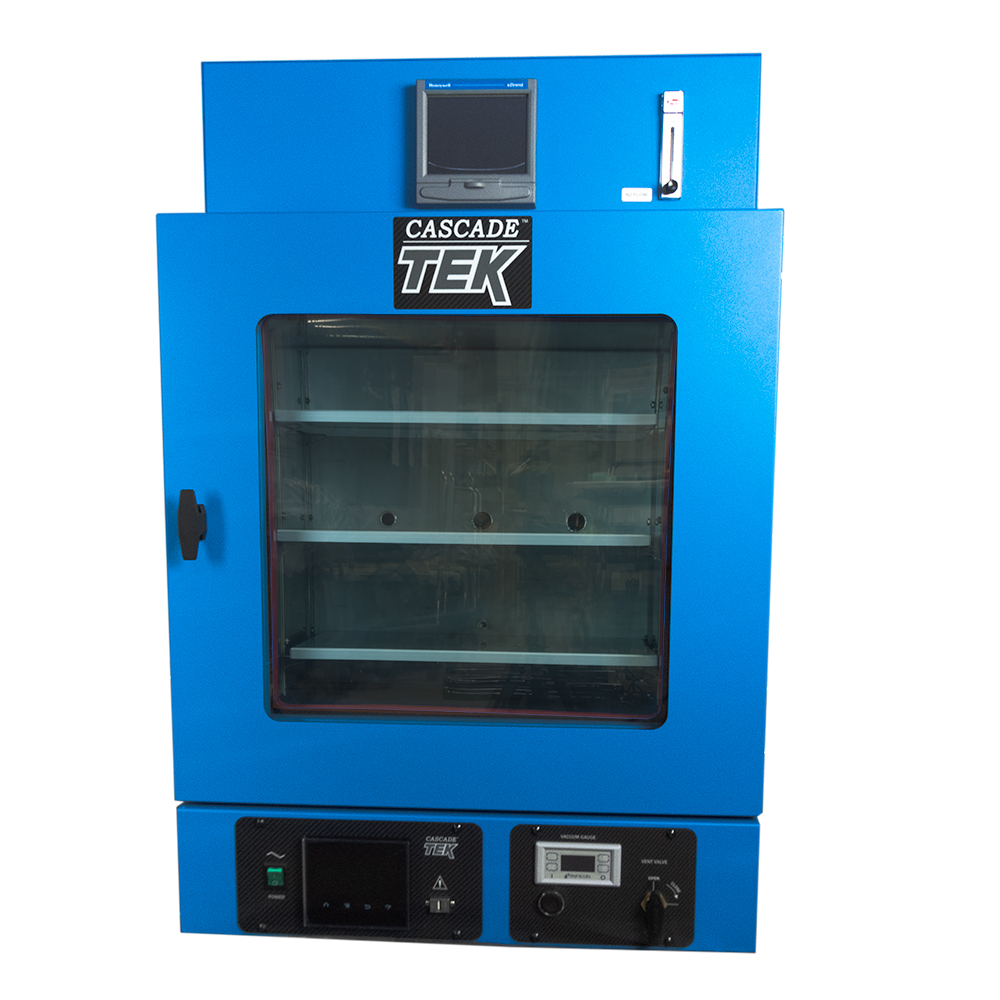 TVO-5-VC with Data-Logger and Flow Meter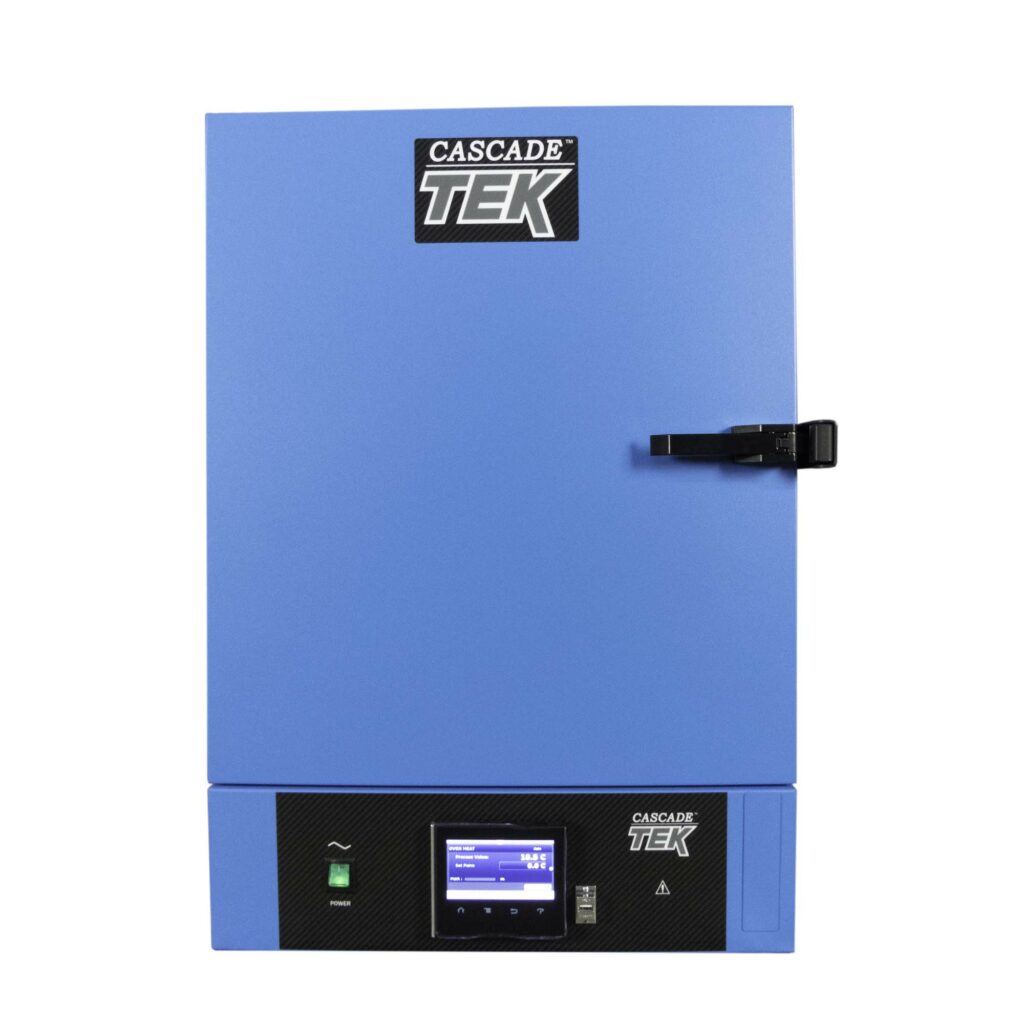 TFO-1 with F4T Controller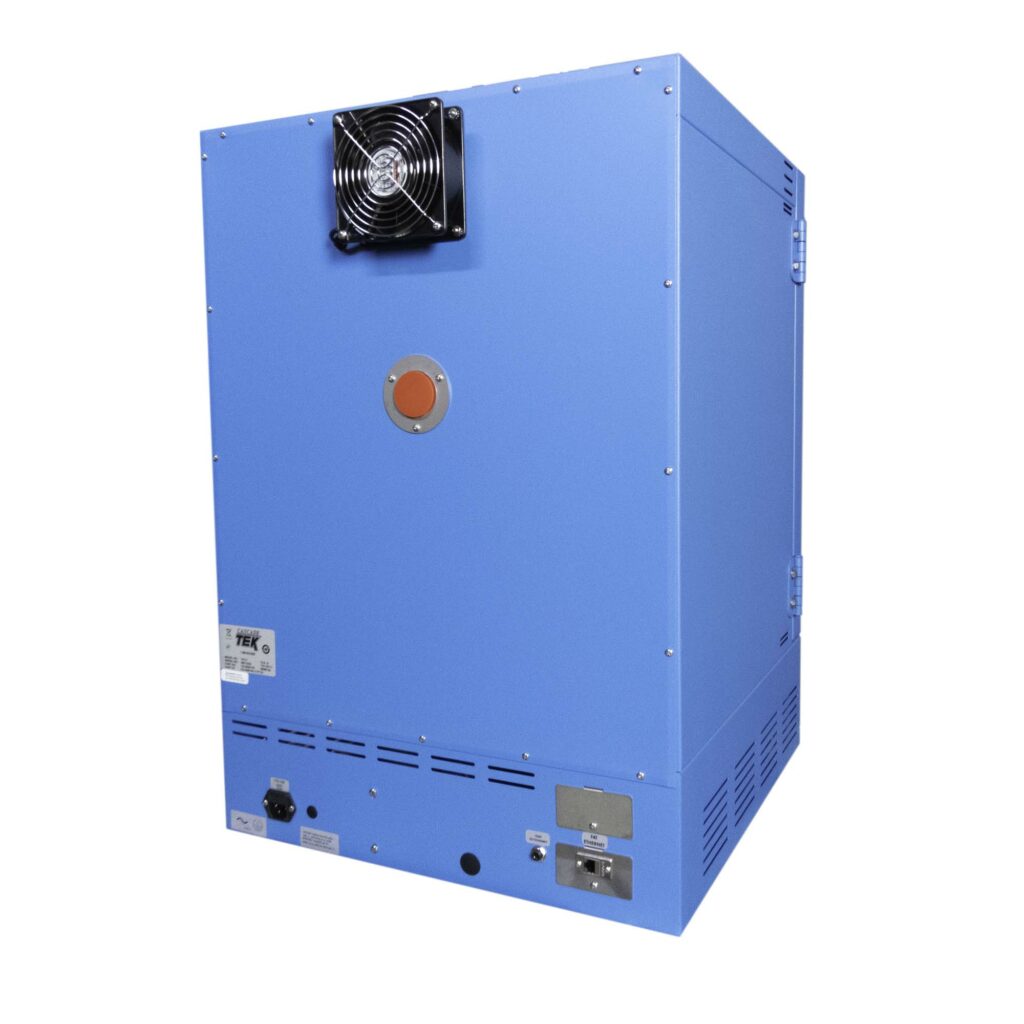 TFO-1 with F4T Controller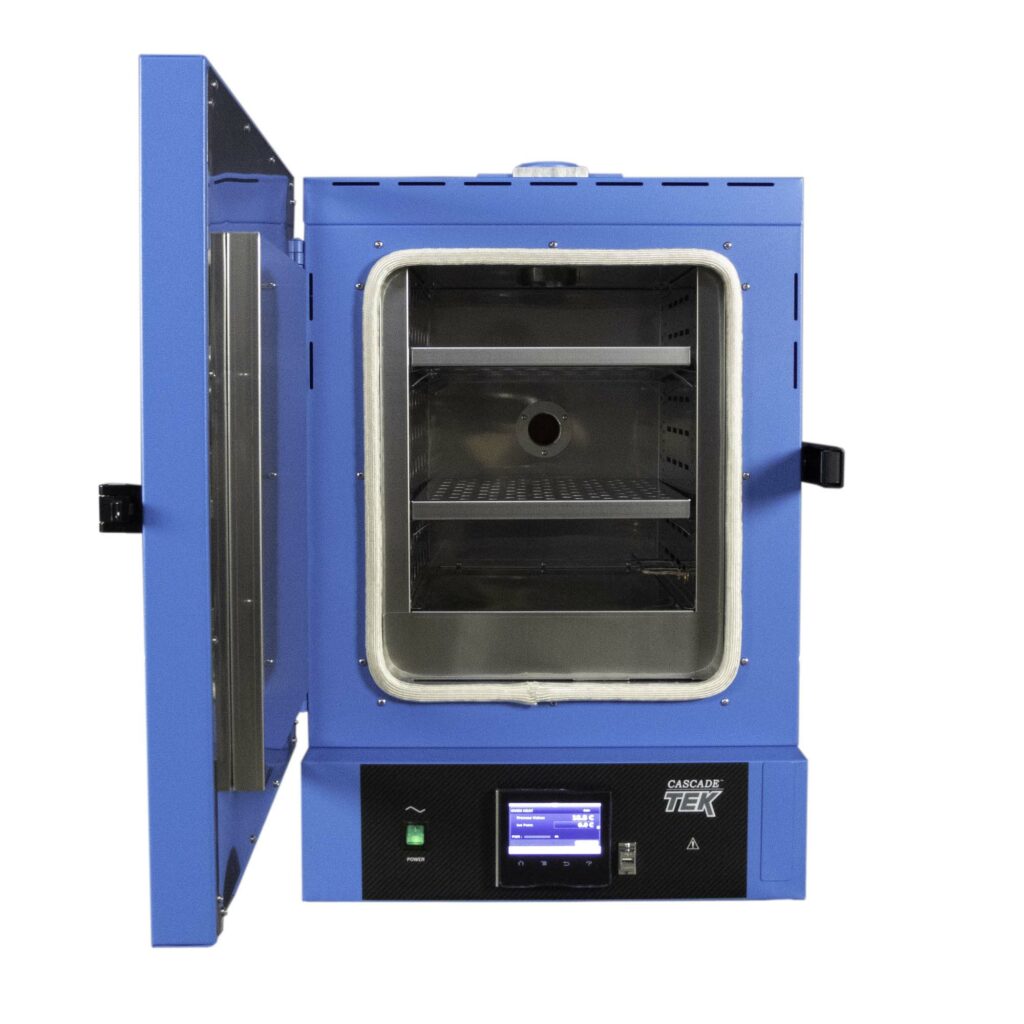 TFO-1 with F4T Controller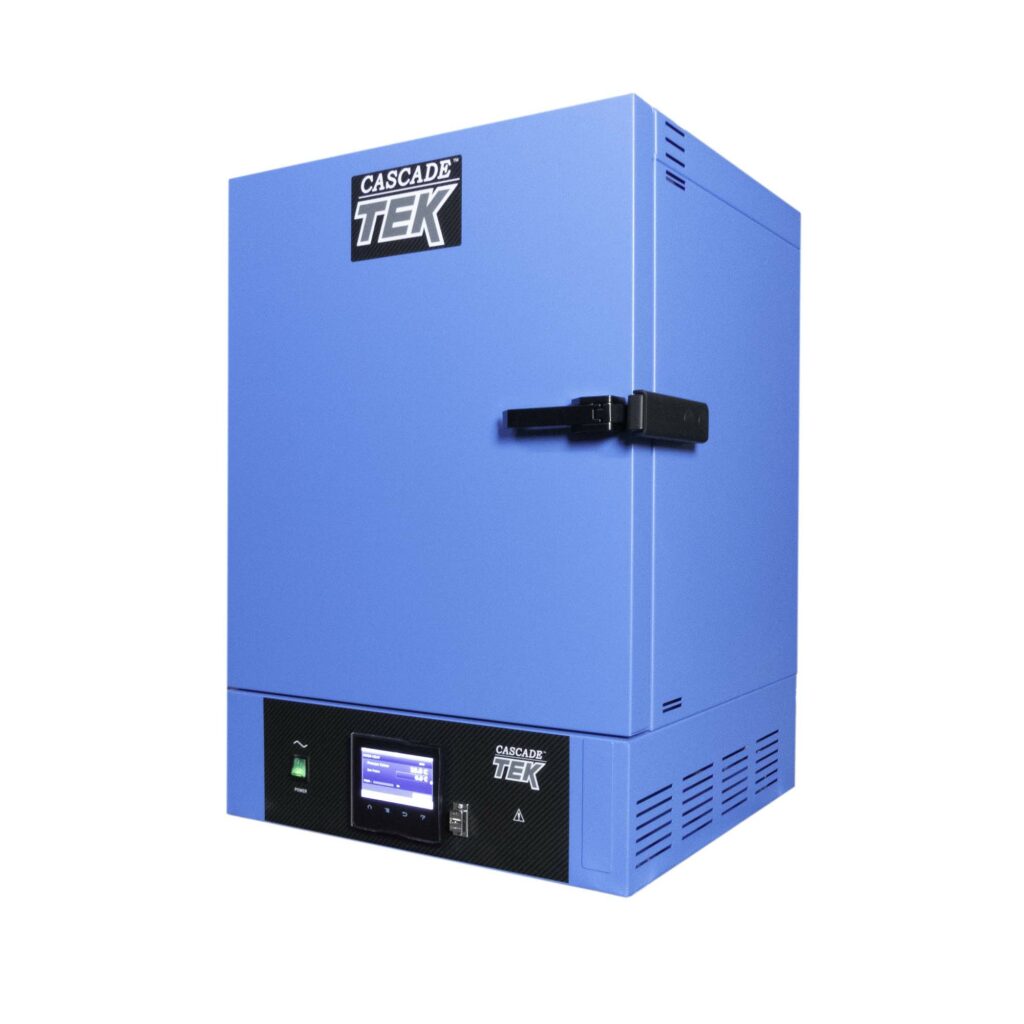 TFO-1 with F4T Controller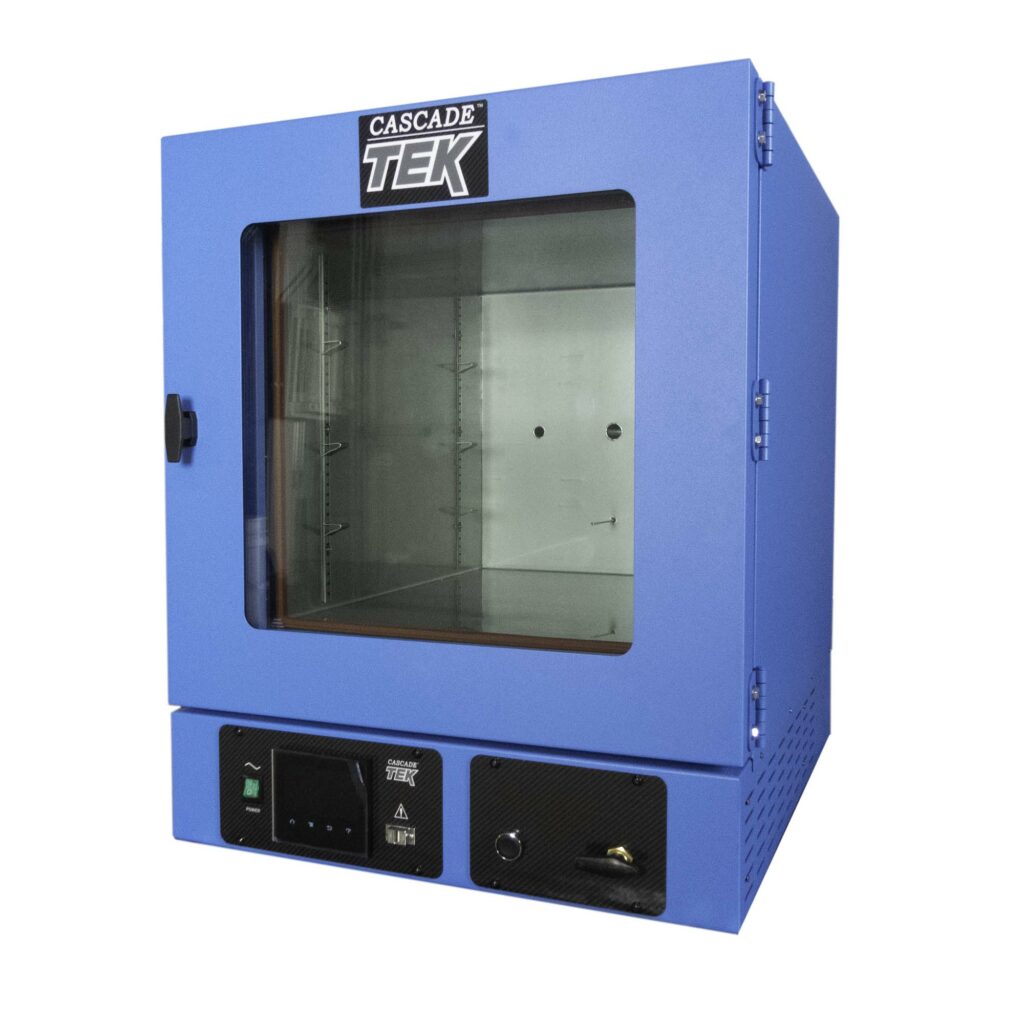 TVO-5-VC with 1 Torr Capacitance Manometer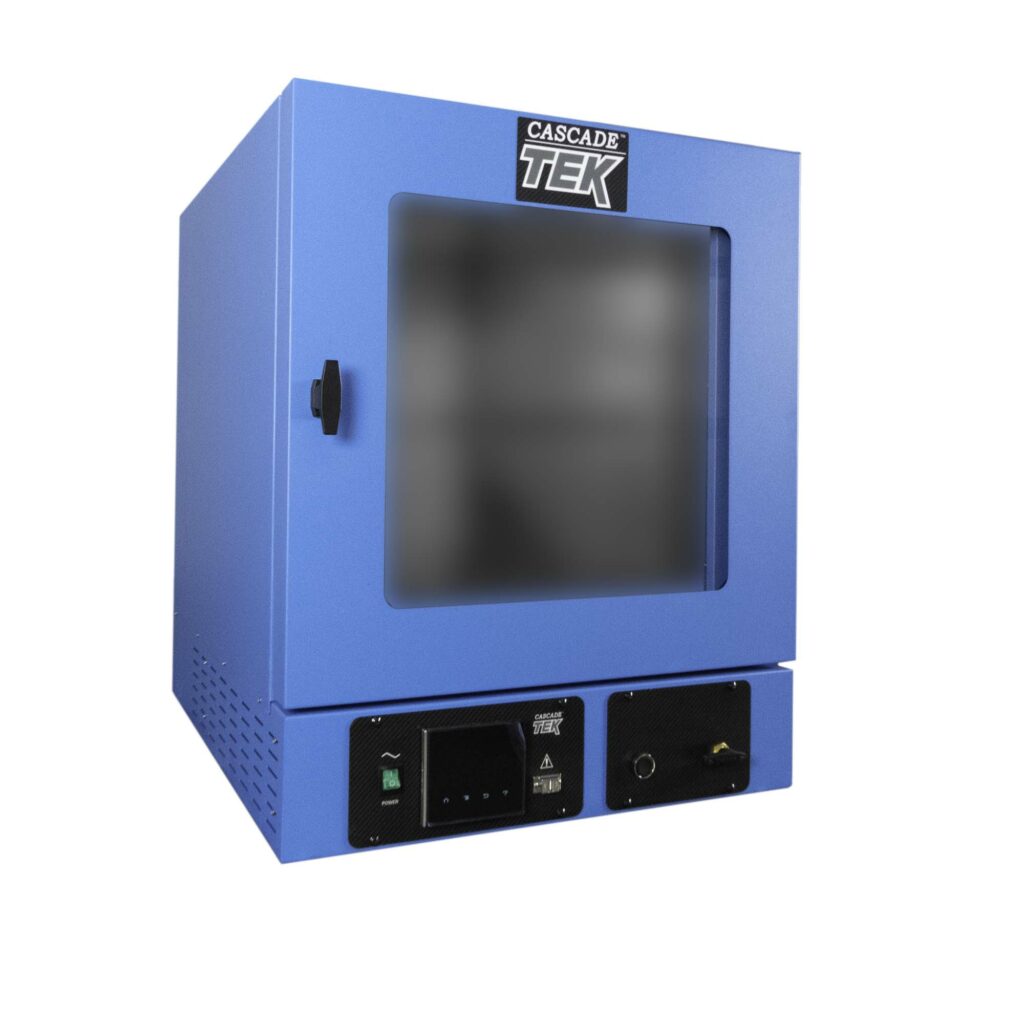 TVO-5-VC with 1 Torr Capacitance Manometer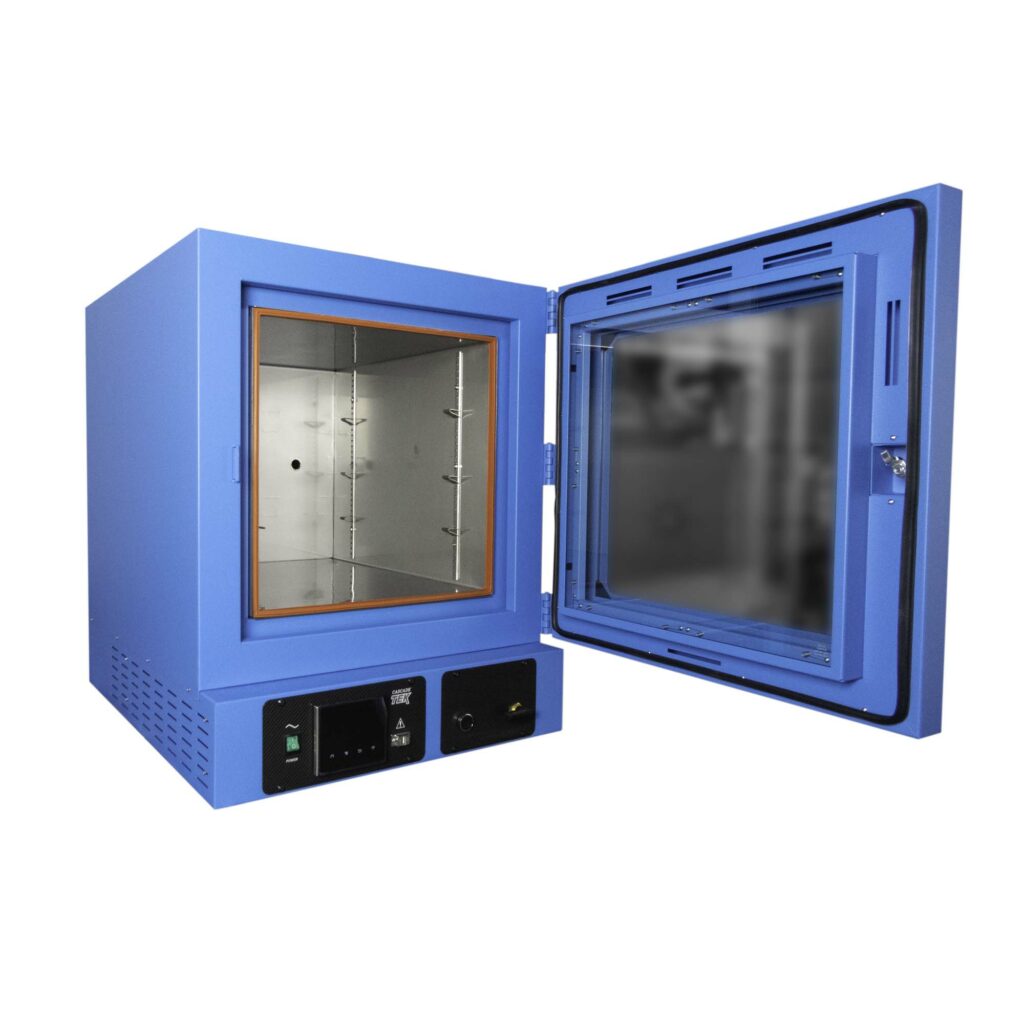 TVO-5-VC with 1 Torr Capacitance Manometer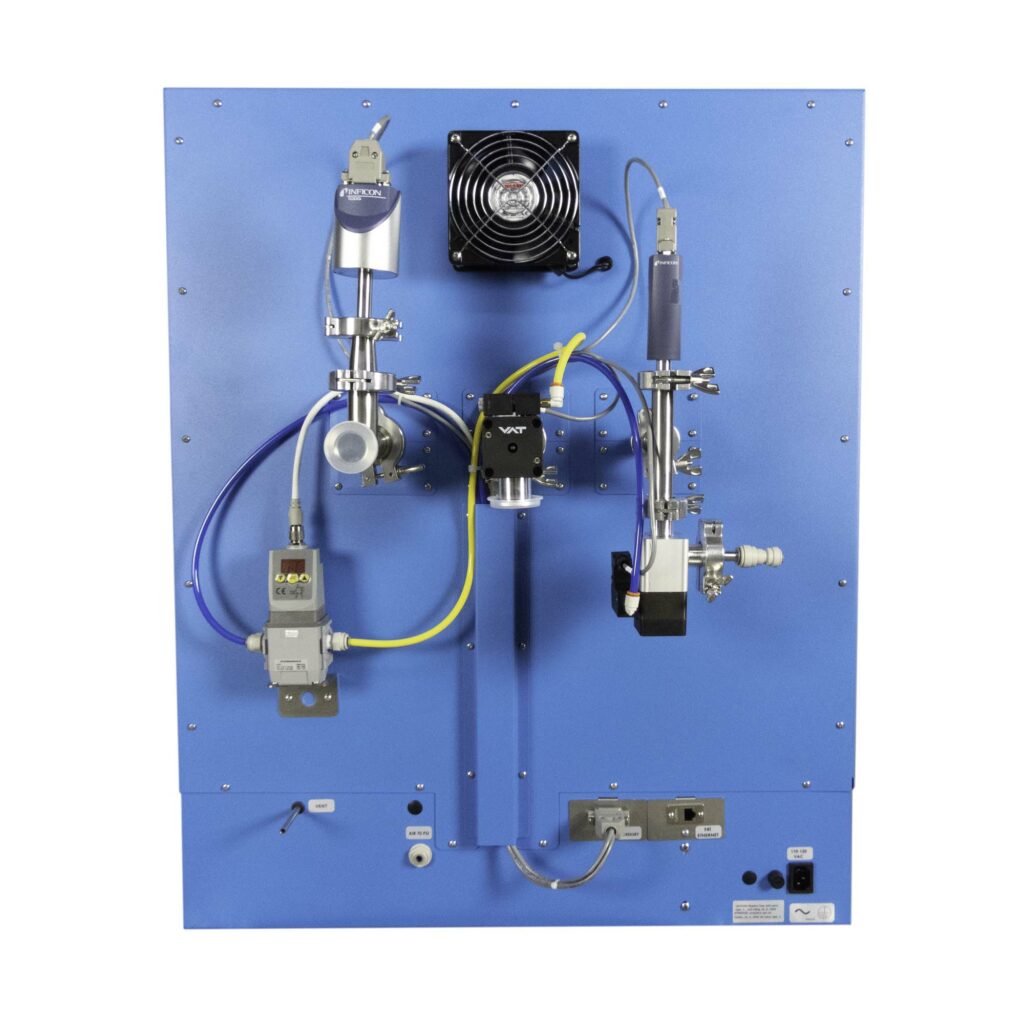 TVO-5-VC with 1 Torr Capacitance Manometer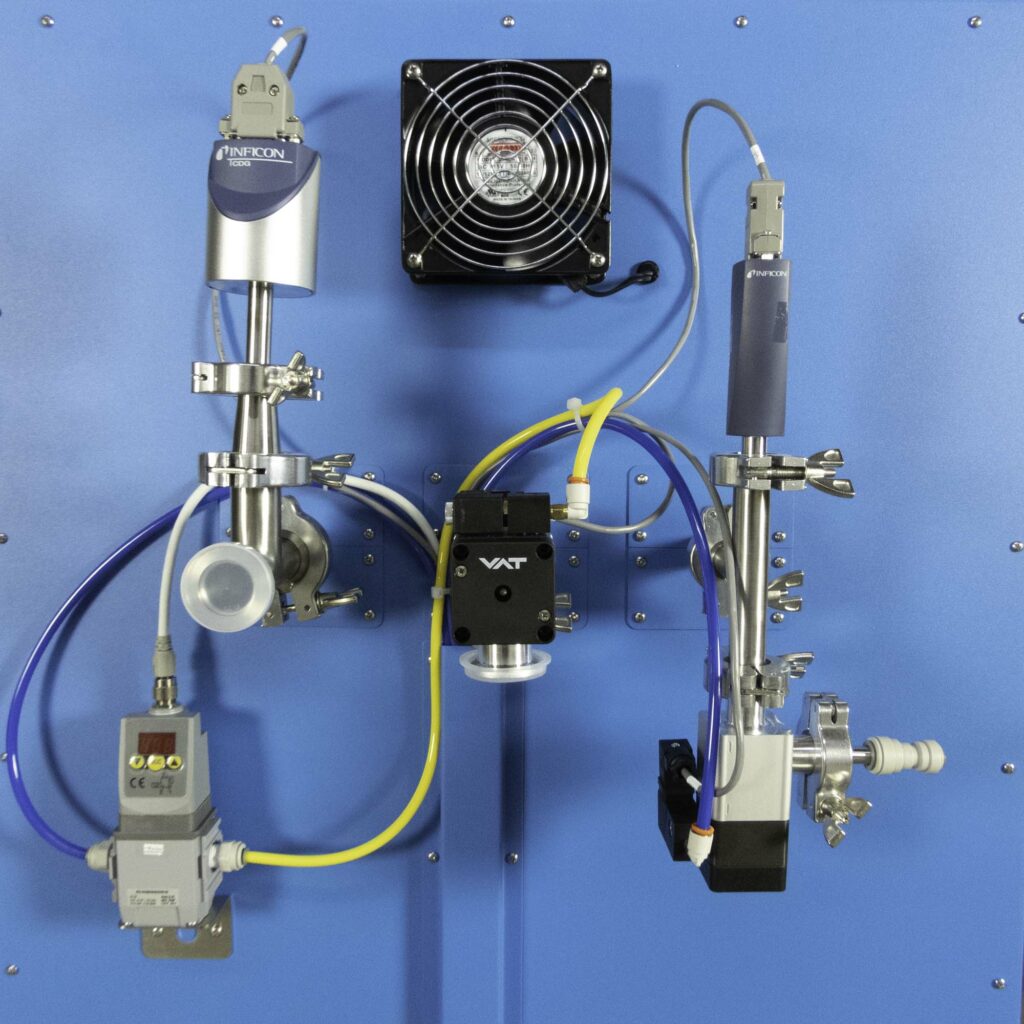 TVO-5-VC with 1 Torr Capacitance Manometer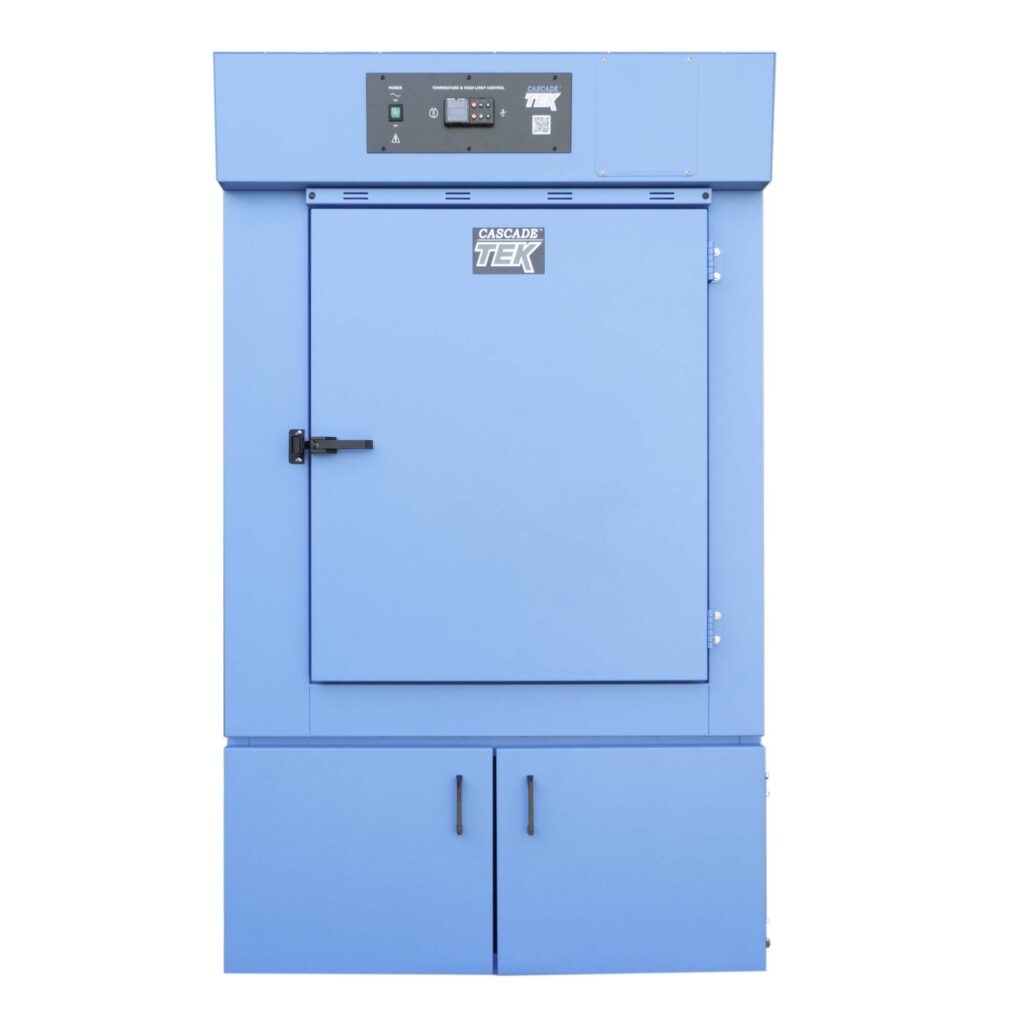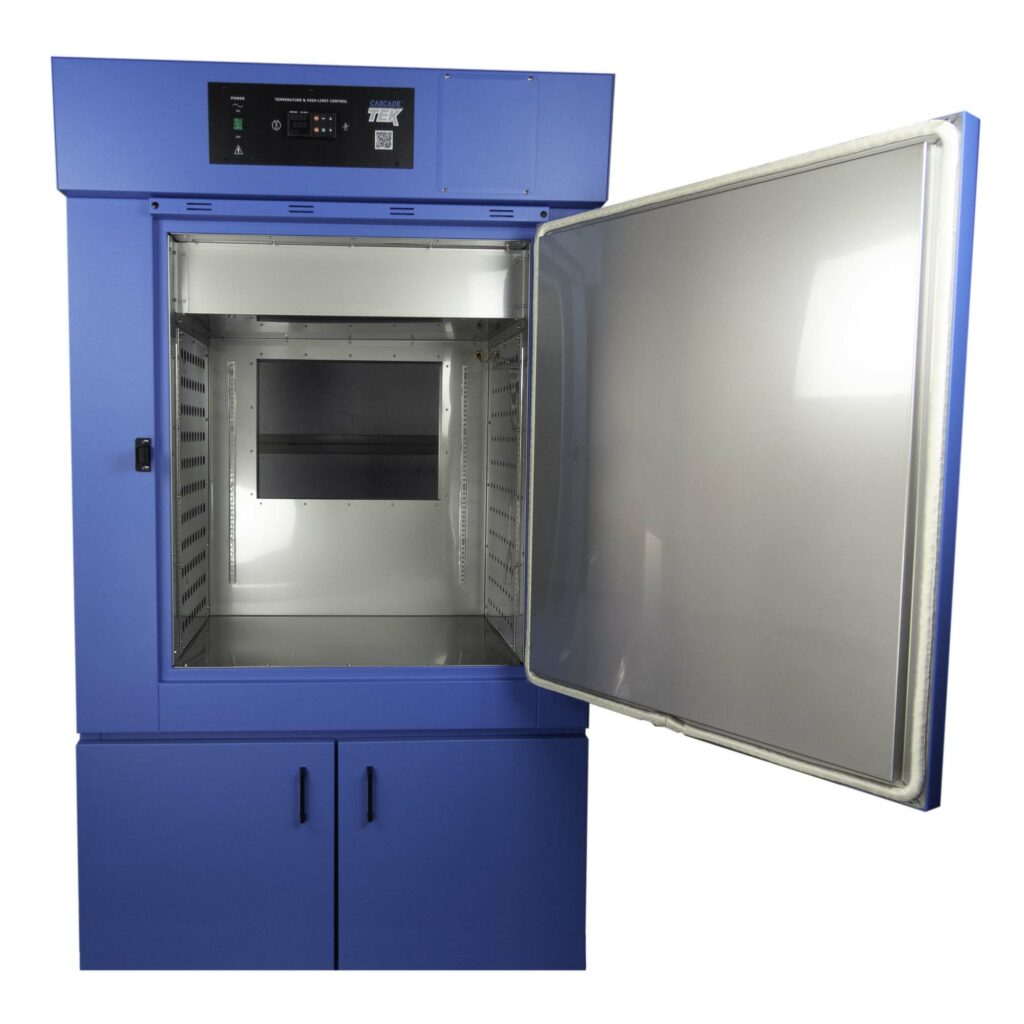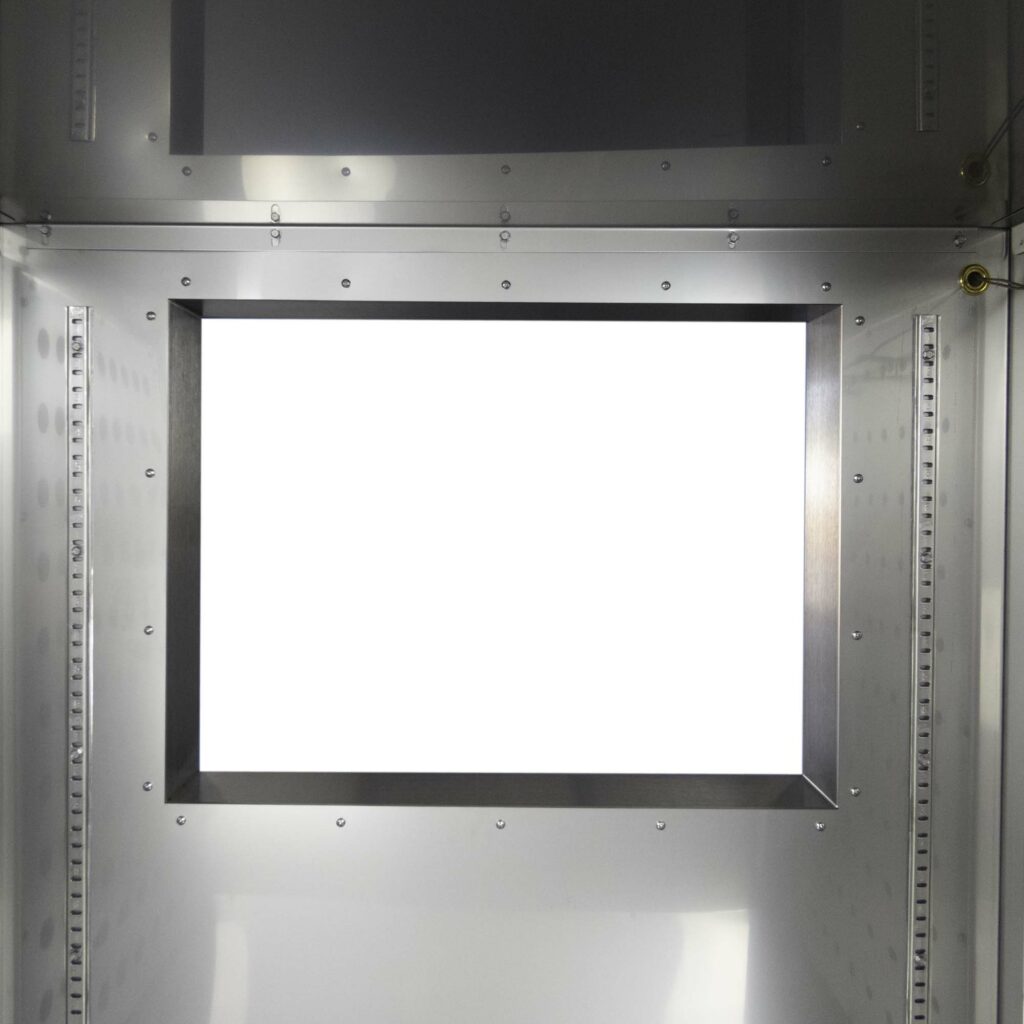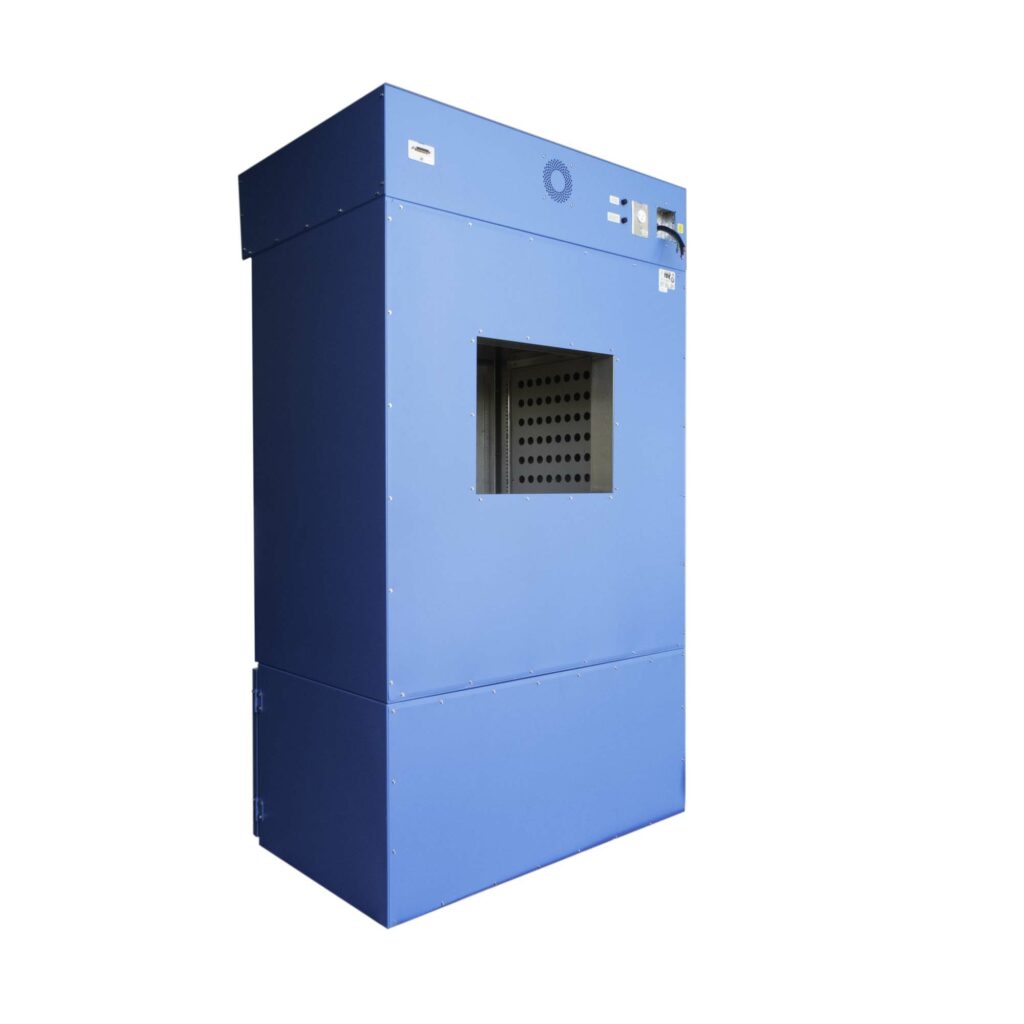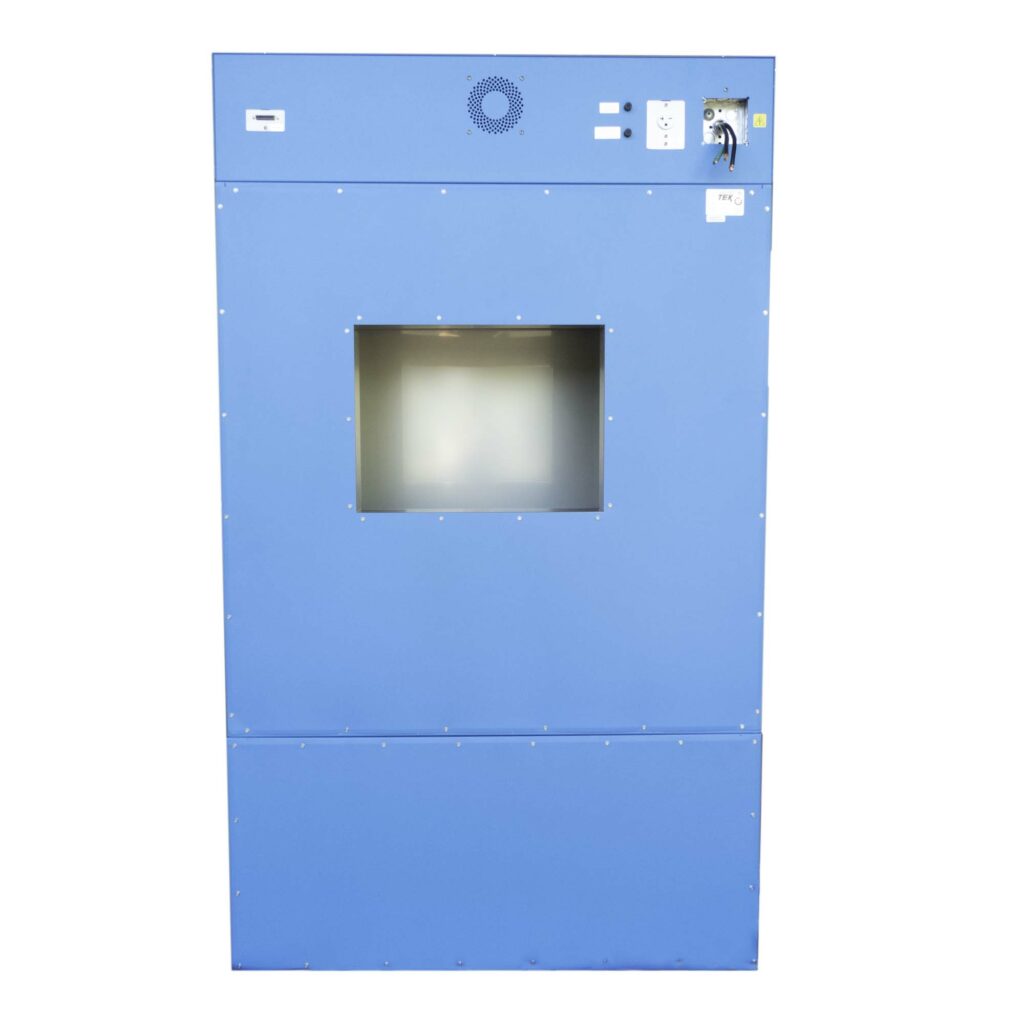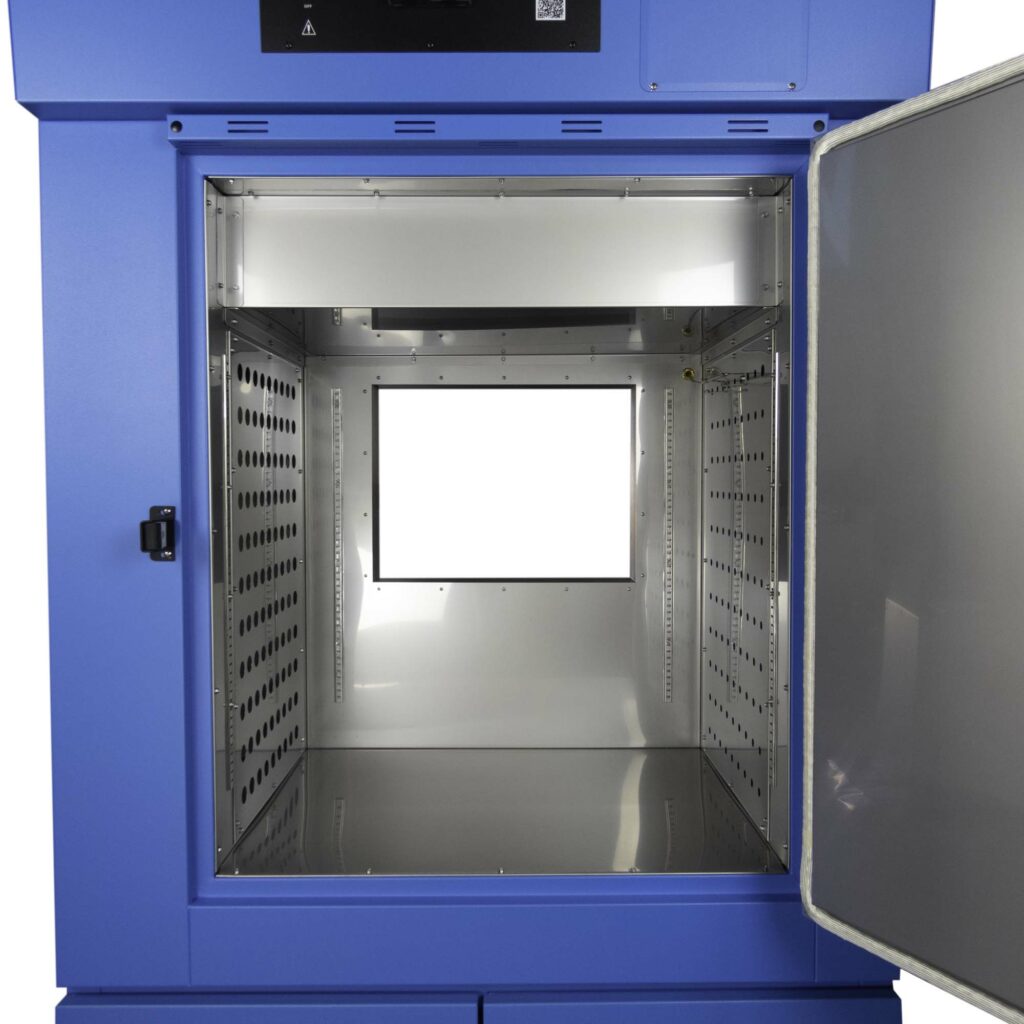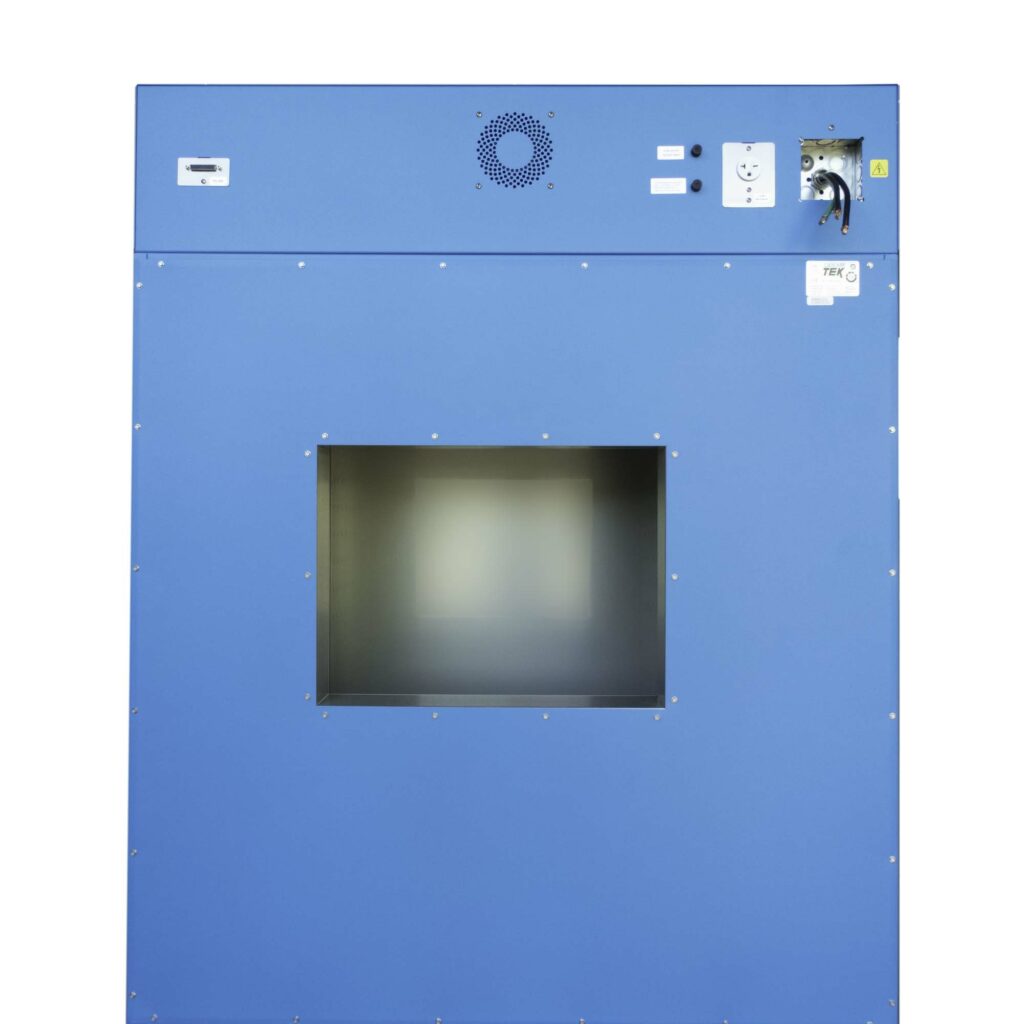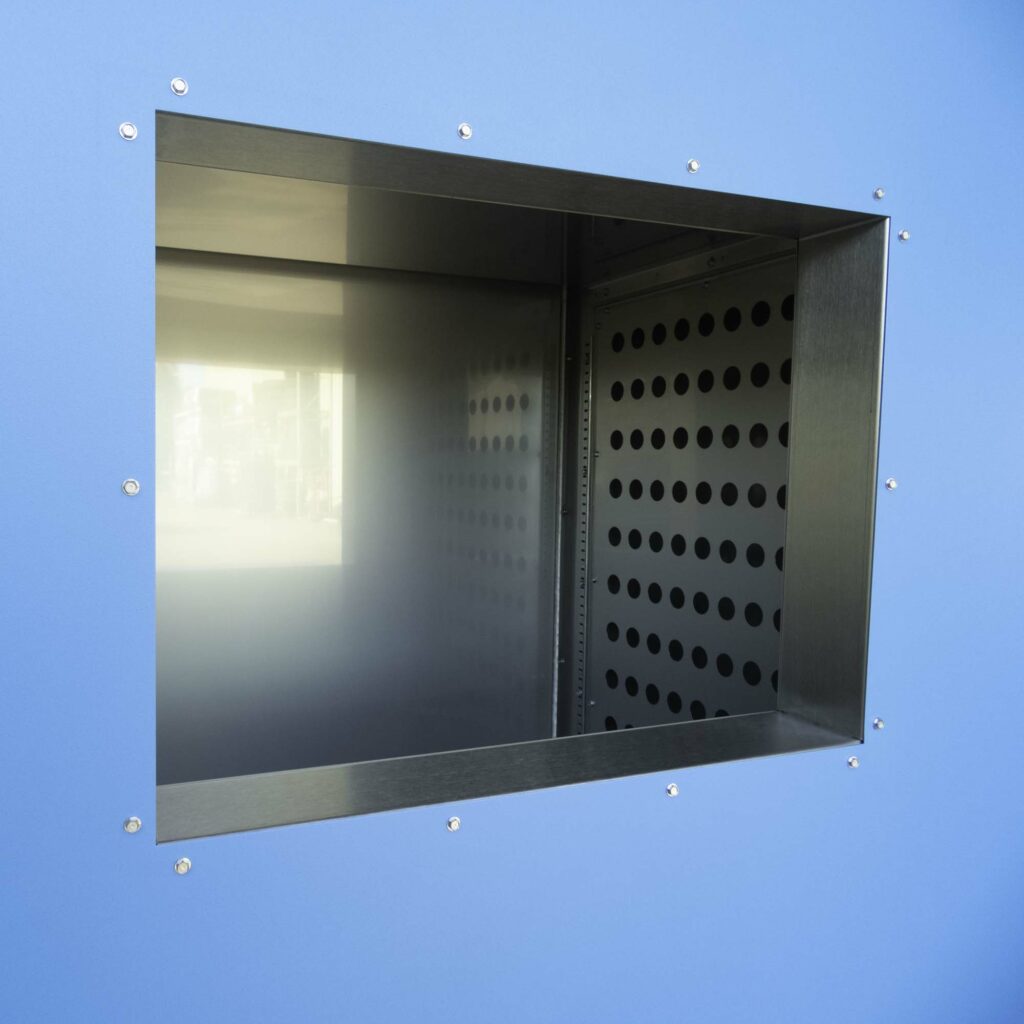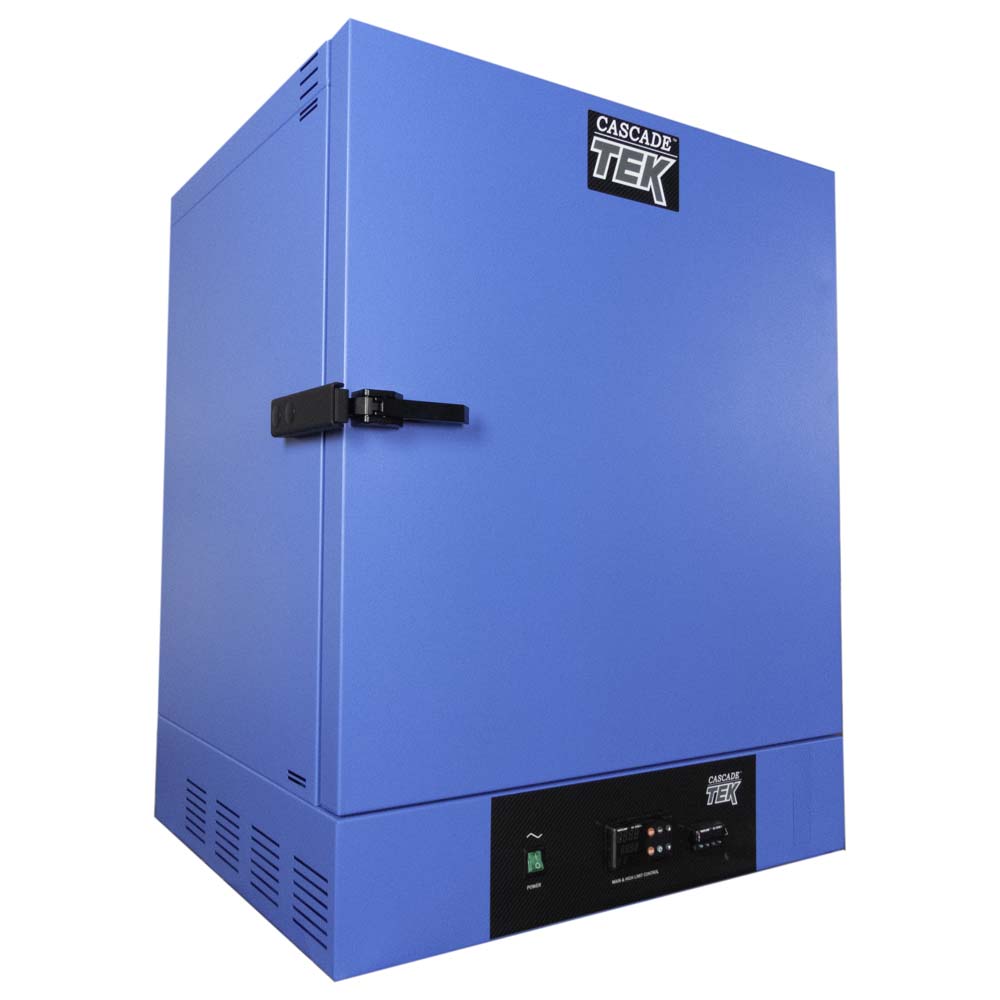 TFO-5 with Additional Watlow Controls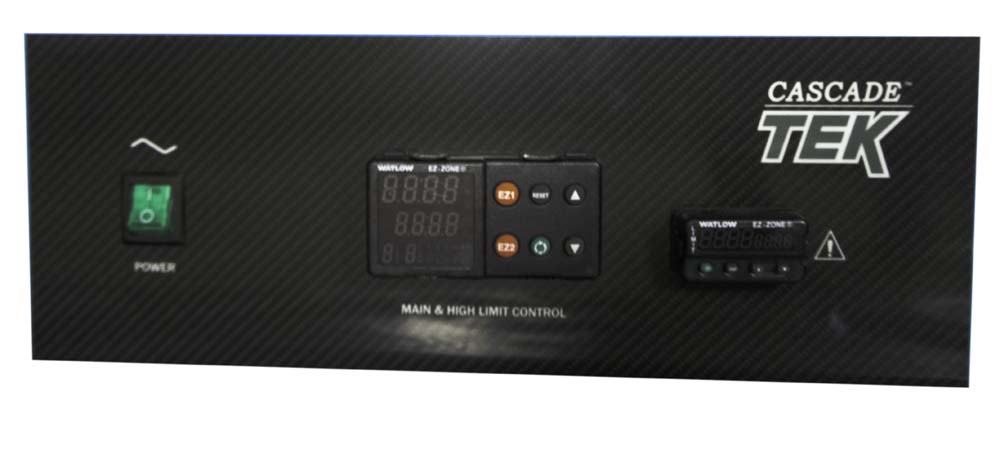 TFO-5 with Additional Watlow Controls
TFO-5 with Additional Watlow Controls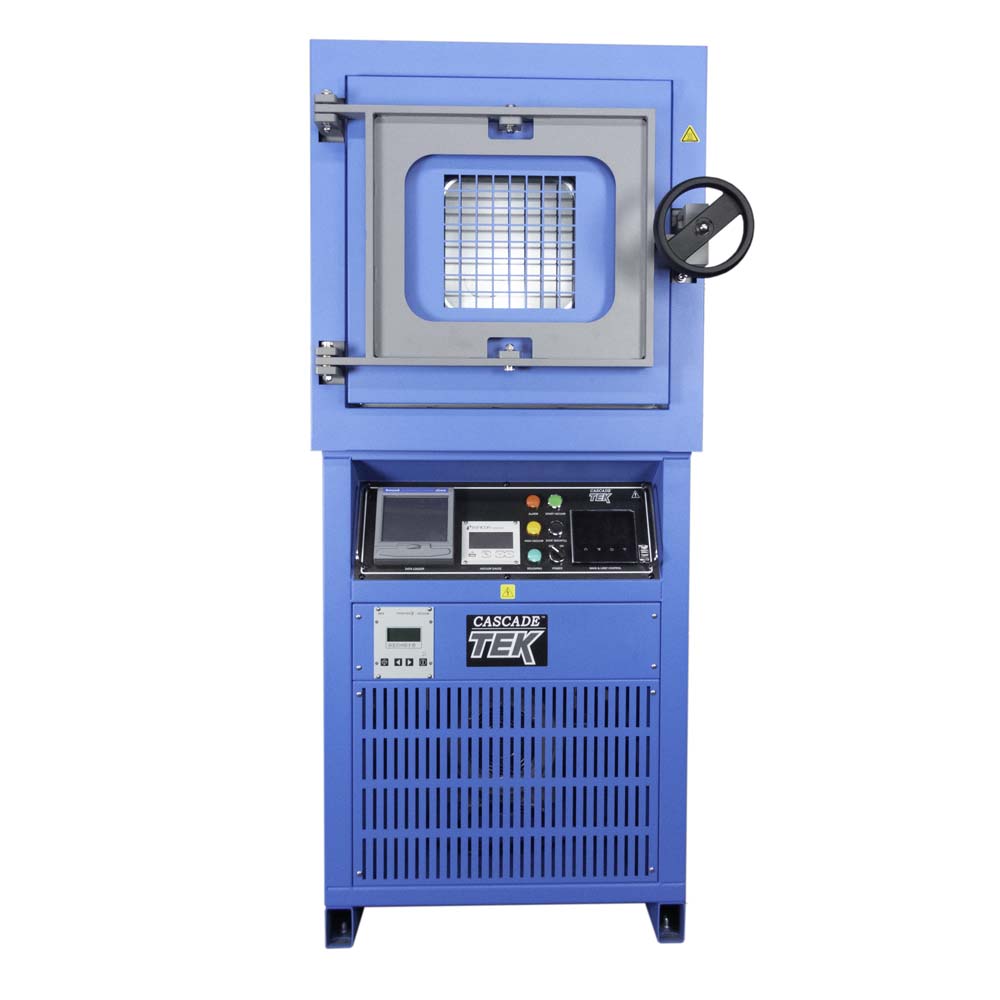 SVO-5-T-1P with TQCM Adaption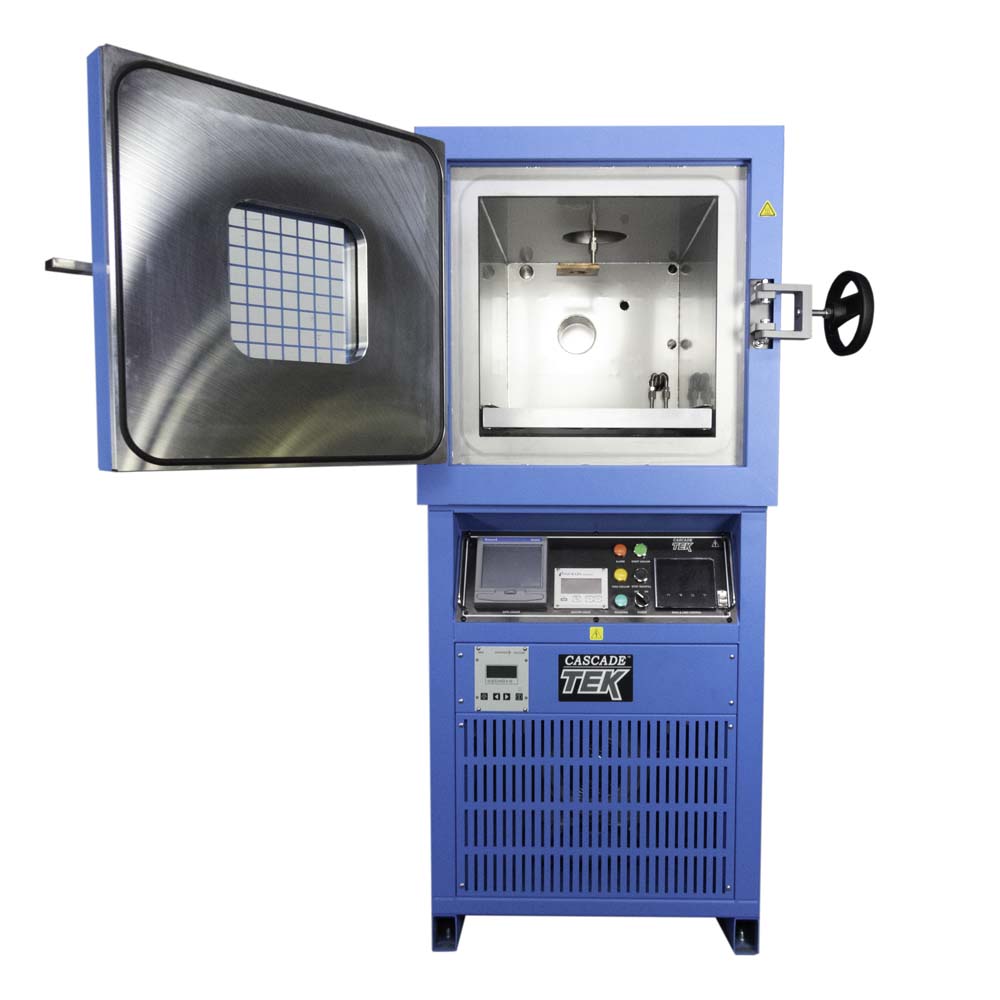 SVO-5-T-1P with TQCM Adaption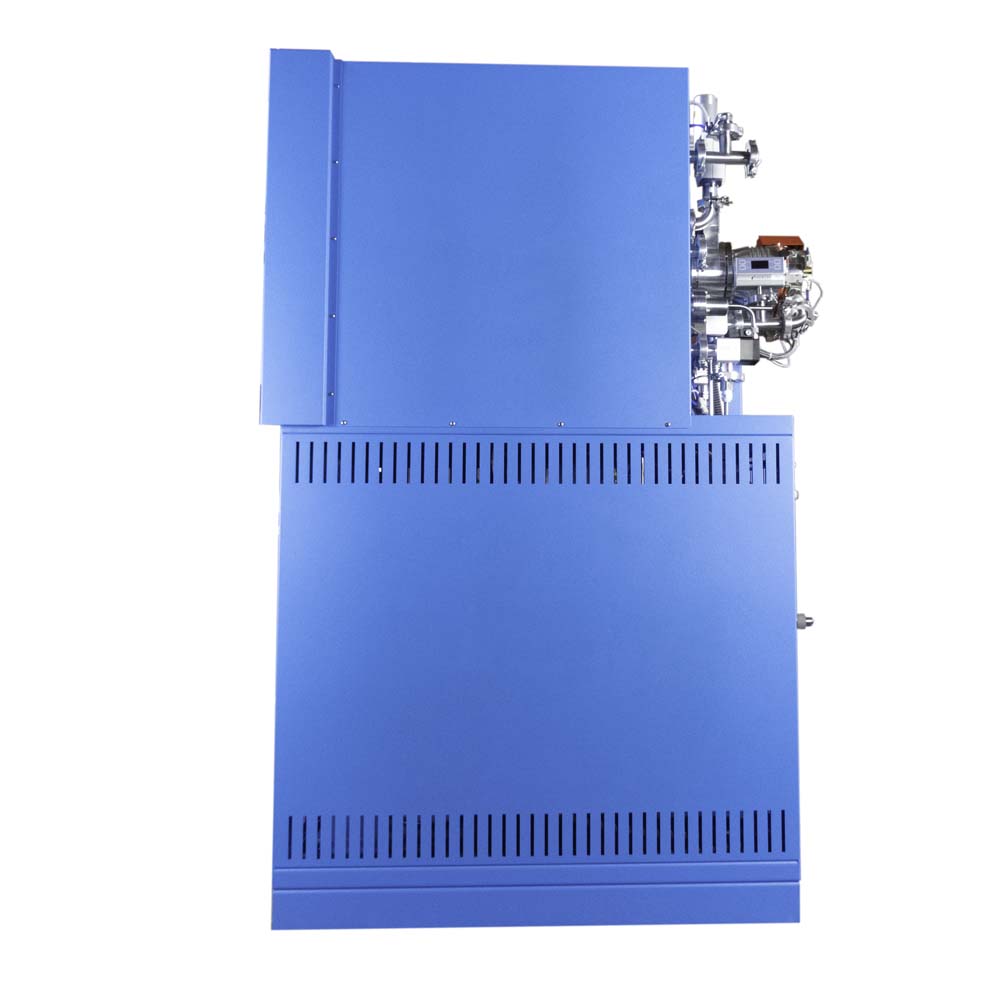 SVO-5-T-1P with TQCM Adaption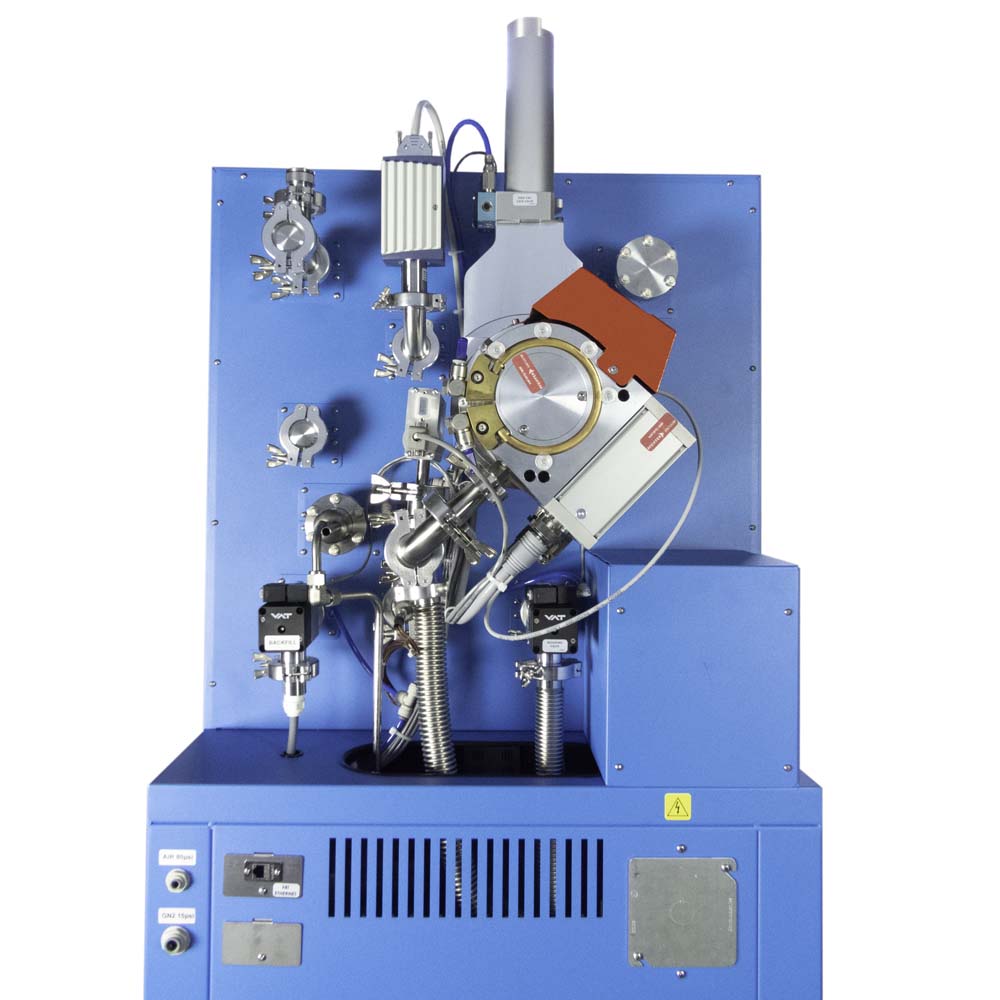 SVO-5-T-1P with TQCM Adaption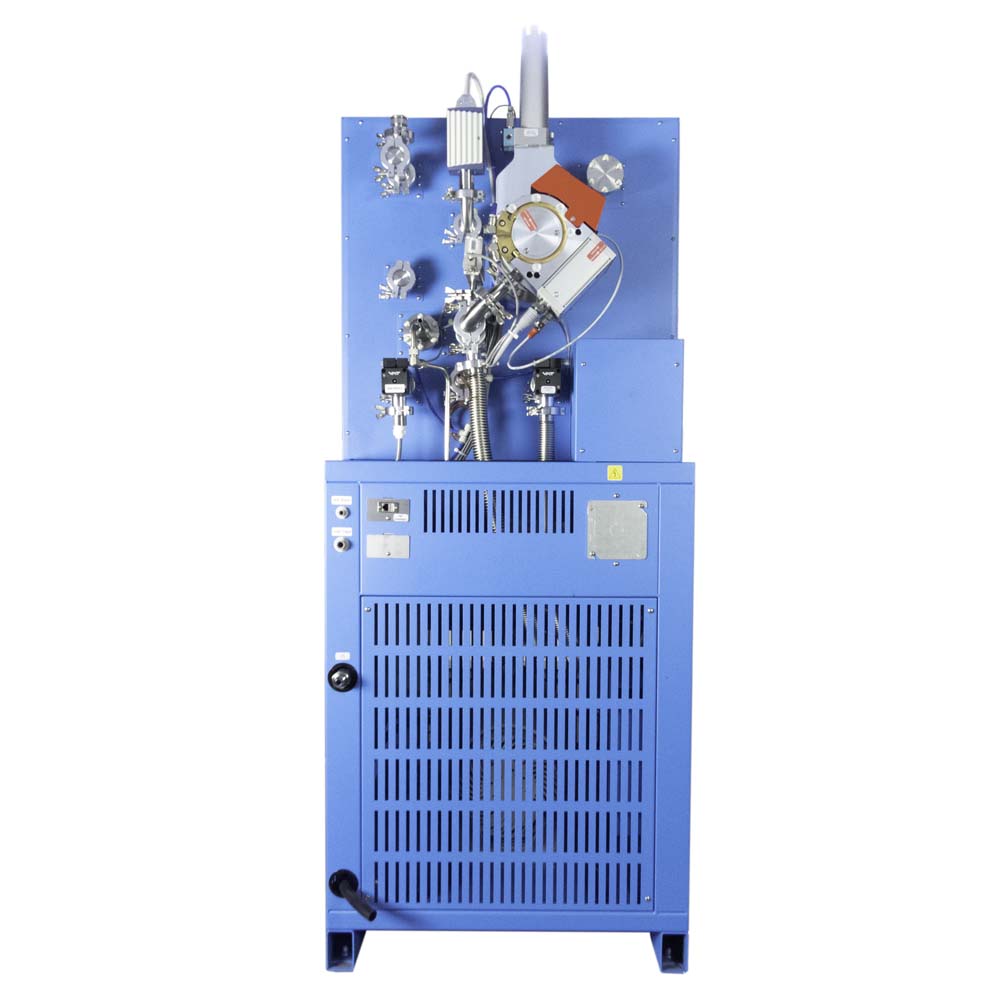 SVO-5-T-1P with TQCM Adaption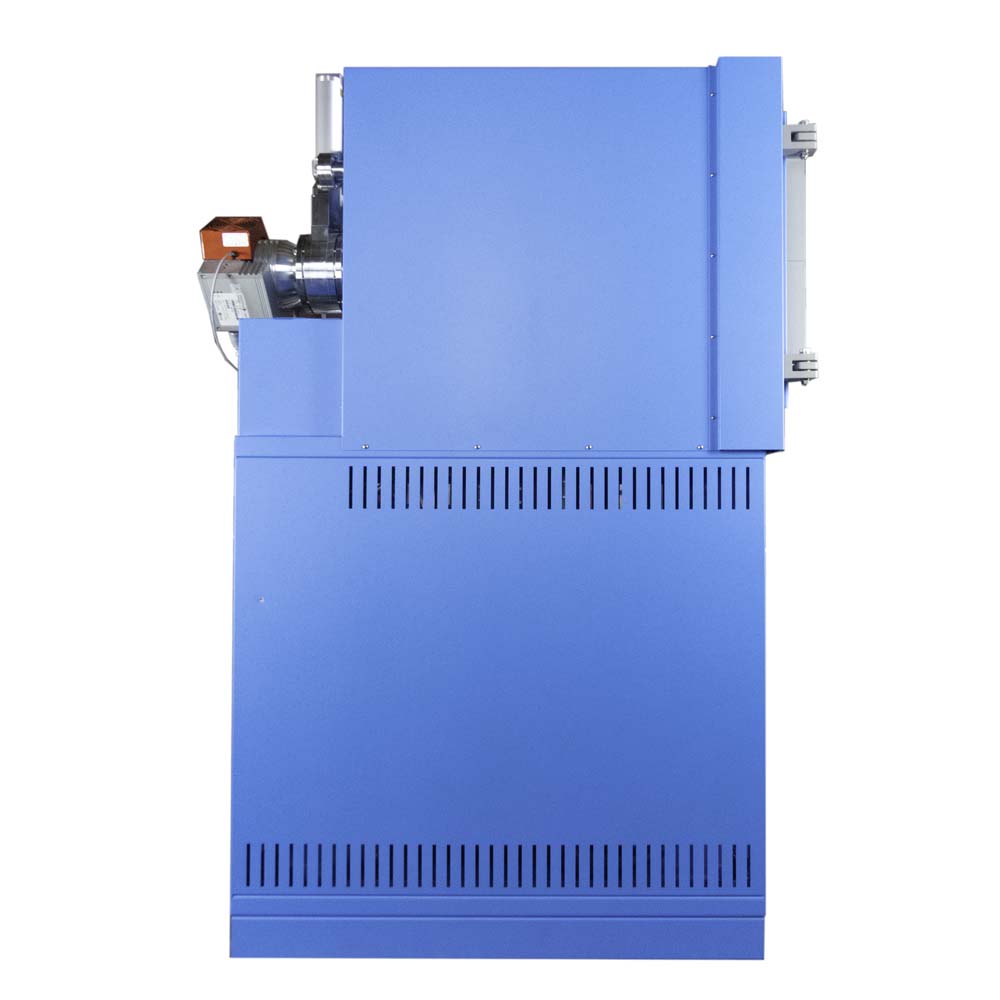 SVO-5-T-1P with TQCM Adaption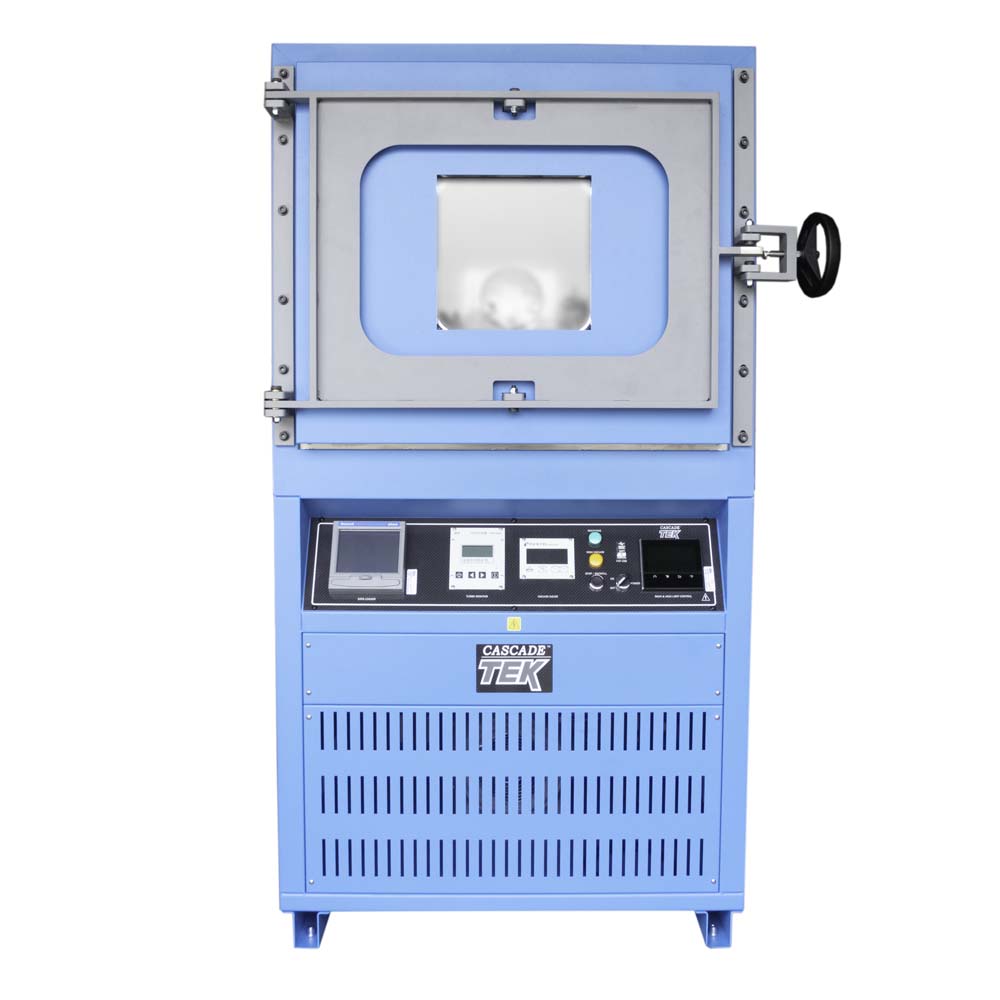 SVO-10-T-1P with LN2 cooling on Standard Platen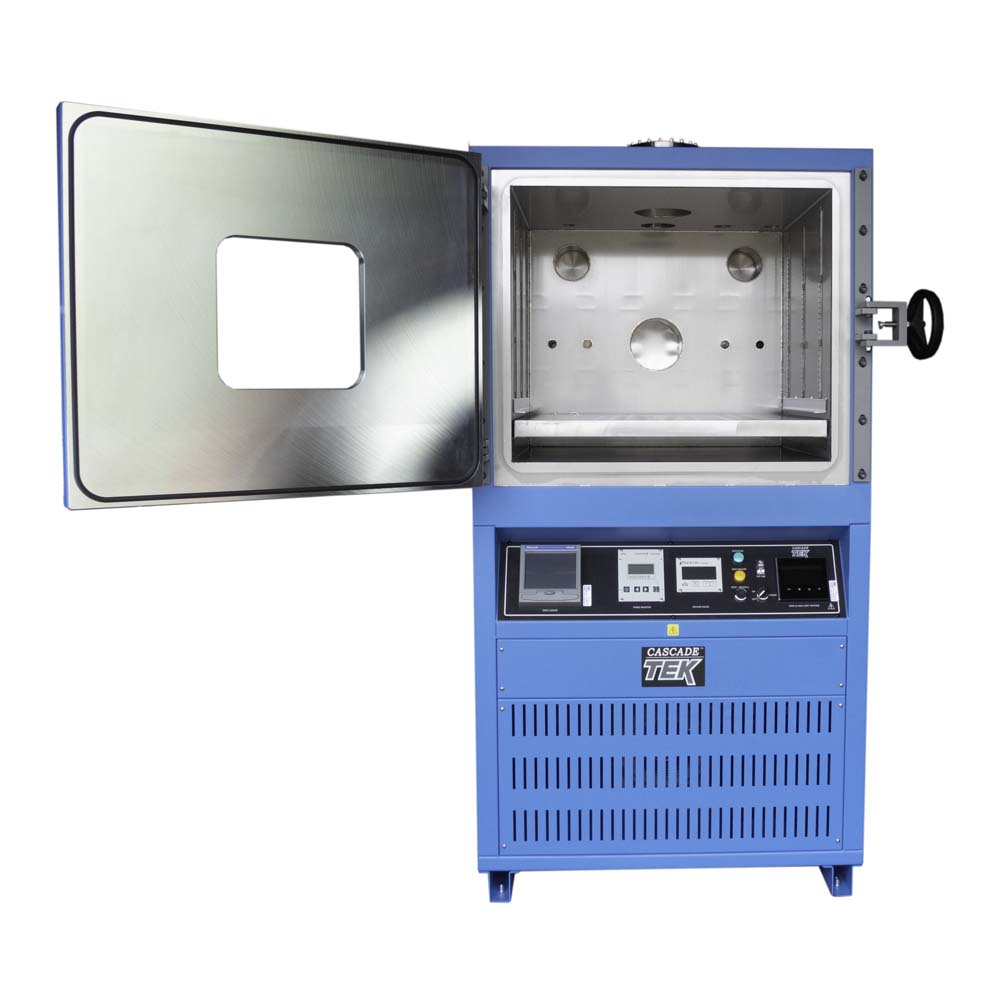 SVO-10-T-1P with LN2 cooling on Standard Platen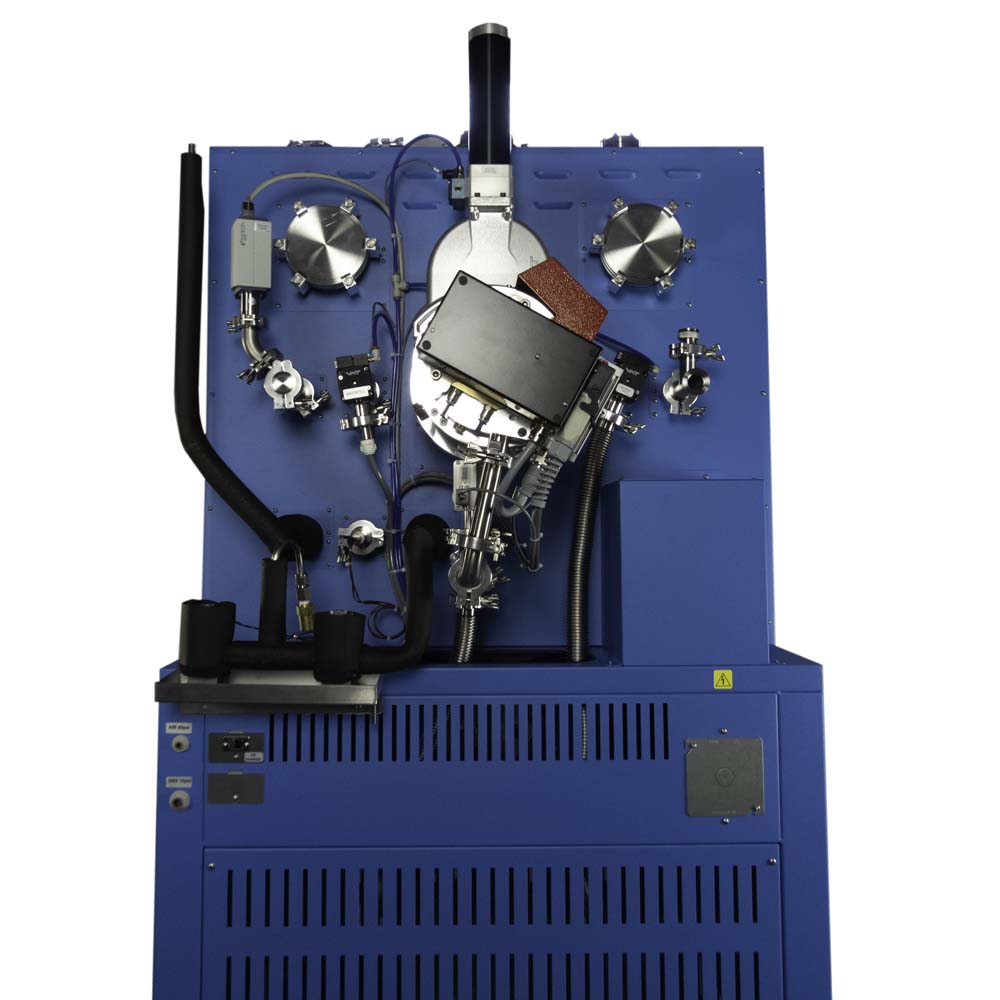 SVO-10-T-1P with LN2 cooling on Standard Platen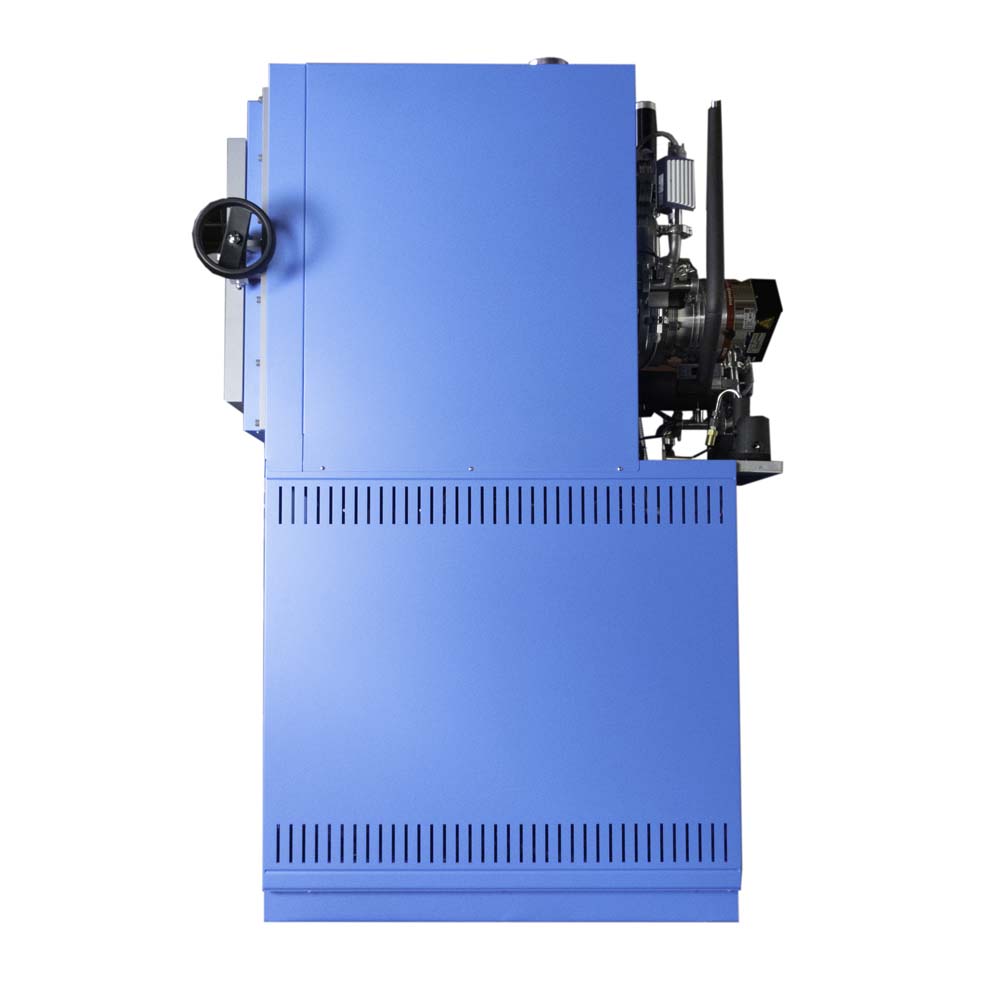 SVO-10-T-1P with LN2 cooling on Standard Platen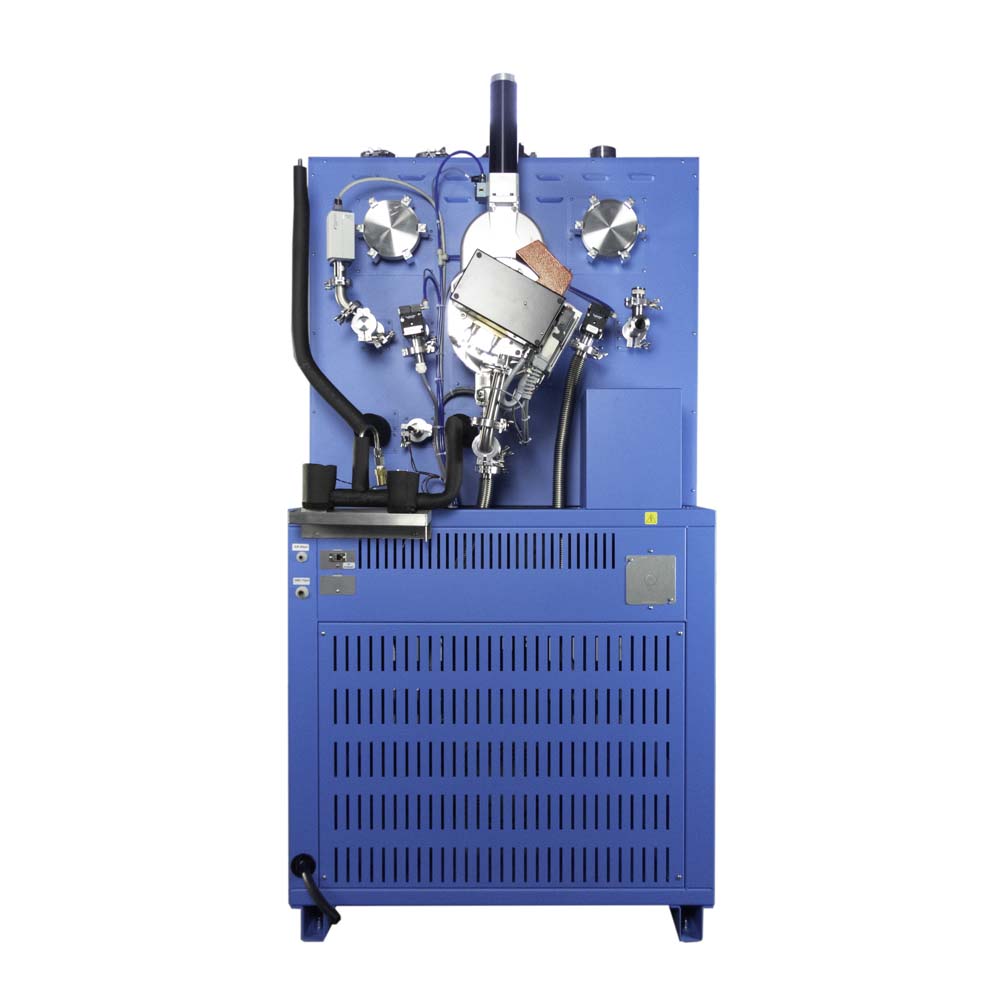 SVO-10-T-1P with LN2 cooling on Standard Platen
WHAT WE CAN DO FOR YOU
OVEN OPTIONS & CUSTOMIZATION
Let Cascade TEK develop your custom oven process. Since 1992 we have provided custom ovens for military, aerospace, medical, and automotive industries.
For vacuum processes, we provide heated nitrogen purge, fixturing/positioning, purge sequencing, and excellent temperature uniformity. Our custom vacuum practices dramatically reduce process dry time.
Need help with outgassing space flight hardware?  Do you have a cubesat and need help documenting the bake-out process?  Do you need to perform thermal cycling under high vacuum conditions? Ask us how we can help with process development and become compliant with a Standard Test Method.
WHAT WE CAN DO FOR YOU
APPLICATIONS & CUSTOMIZATION
Cascade TEK engineers apply their extensive experience in process development to work with customers and solve complex drying applications. Our products are built to your process.
Vacuum Ovens
Vacuum Oven Options & Customization
Cascade TEK can customize your vacuum oven. Tell us your exact requirements. We can add simple-push button automation, datalogging, monitoring of part temperatures, cold-traps, alarms. You name it!
Vacuum Pumps
Cascade TEK sells everything you need. Oven + Pump + Connection. There are two basic types of vacuum pumps, described below. For best performance, Cascade TEK will appropriately size the right pump for your oven. On standard orders, vacuum pumps are powered separately from the oven. Requires additional 120V circuit.
Oil / Rotary Vane Vacuum Pumps – Rugged, cost-effective pumps designed to handle the majority of non-corrosive drying requirements with excellent ultimate pump pressure. Pump contains oil, which presents some risk (operator error) of oil hydrocarbons backstreaming into oven interior and contaminating parts. Connection kit includes foreline trap necessary to prevent oil backstreaming. Pump Maintenance: Oil Changes.
Oil Pump Connection Kit: Everything to Connect Oil Pump to Oven
4″ Vacuum Hose, KF fittings, Centering Rings, Hose Clamp
Mist Eliminator filters pump exhaust
Foreline Trap (prevents pump oil "backstreaming" into oven)
Dry / Oil Free Scroll Vacuum Pumps are designed for clean environments. Oil-free pump eliminates the risk of contamination (oil hydrocarbons "backstreaming" into the oven interior). Not designed for pumping hi-moisture, solvent applications. Oil-free pump eliminates the need for foreline traps, mist eliminators as part of connection. Maintenance: tip seal replacement each year or approx. 9,000 hours of use.
Dry Pump Vacuum Connection Kit: Everything to Connect Dry Pump to Oven
4″ Vacuum Hose, KF fittings, Centering Rings, Hose Clamp
RGA Outgas Analyzer
The RGA identifies and measures the levels of properties outgassing from your product during the vacuum drying process. By incorporating a Residual Gas Analyzer into a production vacuum drying oven it is possible to determine when a part is sufficiently outgassed. This is a great help for identifying the appropriate end point in the vacuum drying process when dealing with inconsistent batches where residual moisture, gas and contamination levels may vary from one batch to the next.
Control Automation
Simple, push button automation of your vacuum drying process. Eliminate operator error. Ensure complete execution of drying profile. No hand turning of vacuum/vent valves. Cascade TEK pre-programs customer drying profiles into oven controller. Solenoid valves open and close vacuum/vent valves. Great for multiple pump/purge processes.
Datalogging
Real time datalogging of time, temp, vacuum levels and independent thermocouples measure part temperature.
IQ / OQ: Installation and Operation Qualification Protocols and On-Site Start-Up
Cascade TEK offers a complete IQ OQ protocol document customized for your oven as well as on-site assistance.
Forced Air Lab Ovens
Options will be listed on the quotation for Cascade TEK Forced Air Lab Ovens.  Have questions?  Contact jeremym@cascadetek.com or (971) 371-4096.
NIST Traceable Calibration of Oven Controller
Cascade TEK can calibrate your oven's temperature controller or optional chart recorder prior to shipment.  Includes Certificate of Calibration and calibration sticker on oven. Part Number 6060001.
Computer Interface With Oven Temperature Controller
"EZ Zone Configurator" Software is included FREE with TFO ovens.  However, RS-485 to USB converter cable assembly  (8' length)  is needed to connect oven controller to software.  Computer not included.   Write/ Save  Temperature profiles in windows based environment  –  Save Factory Settings for easy recovery  – Watch (not data-log) real time process information.  Part Number 9990013.
Paper Chart Recorder
Track oven temperature with a 24 hour or 7-day chart recorder. An easy visual to ensure your process is staying on track, maintaining temperature and it provides a record of each process.  Specify degrees Fahrenheit or Celsius.  Partlow Single Pen with 10" circular charts.  Part Number 690007.
Paperless Datalogging
Honeywell 3 channel, digital datalogger to measure oven control temp and the temperature of individual parts inside the oven.  Electronically chart your drying process temperatures. USB Thumb drive for easy downloading of data.  5" touch screen. Part Number 690002
Channel 1 = Oven Control Temperature
Channel 2 =  Independent Thermocouple inside oven measures  part temperature
Channel 3 = Independent Thermocouple inside oven measures part temperature
High Temp Door Gaskets – Expanded Max Temp to 306ºC
The newly redesigned TFO family now comes standard with a woven Fiberglass Fluorocarbon coated gasket that will withstand temperatures up to 306ºC.
Increase Capacity.  Extra Stainless Steel Shelves
Prices and part numbers for the individual TFO oven models will be listed on the quote.
How Much Product Can I Put Inside The Oven?  Less is more. We recommend 50% capacity.  Resist temptation.  Overcrowding the oven will inhibit air flow and cause inconsistent, longer drying time.
How Much Weight Will The Shelves Hold?  The shelves are made of 300 series stainless steel, we estimate about 50 to 75 lbs. max, depending on the oven you are using.  Ask us about ways to increase shelf weight limit.
Can I Place Product Directly On Oven Floor?  We don't recommend that customers place products directly on the oven floor, as it generally runs hotter than the shelf temperature.
Inert Atmosphere / Dry Air Purge
The N2 purge allows for an inert atmosphere within the oven's interior. Generally, the purge cycle should force a volume of gas equal to 5 to 10 times the volume of the oven. The atmosphere within the oven is a mixture of room air and the purging gas until the purge cycle is completed. For this reason, the purge cycle should be finished before heat is applied to the chamber. Failure to properly complete a purge cycle may result in oxidation. A slight positive pressure should be maintained while running up to the setpoint temperature and throughout the heating portion of operation. Gas atmosphere should be maintained until the work load is below the temperature at which oxidation will occur. Oxidation is generally detectable by a discoloration seen in the product. 125ºC is considered the highest / safe temperature. Most materials can be removed from the oven at this temperature without discoloration. Requires a customer supplied N2 Source. The N2 purge system includes a flow meter, solenoid valve and event switch for operation the Watlow Controller. Part Number 9990023
Power Exhaust
The power exhaust provides rapid evacuation (return to ambient) of the oven. The power exhaust mounts to the top of the exhaust vent on the top of the oven. The power exhaust plugs into the switched 220V outlet on the back top of the oven.
IQ / OQ: Qualification Manuals, On-Site Start-Up Service
Complete IQ / OQ manual customized to your oven and tracked by serial number.  Factory-Authorized  start up and performance of IQ / OQ available upon request.
LET'S GET STARTED
REQUEST A QUOTE
Our ovens are designed with premium components with the highest reputation for quality and reliability.