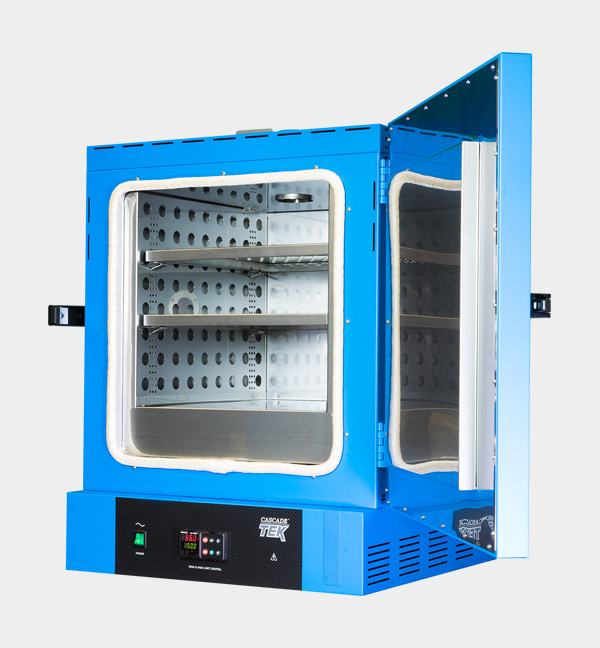 Announcing Cascade TEK's New TFO Forced Air Lab Ovens!
Cascade TEK ovens are ideal for critical scientific research, analytical, and laboratory use. The TFO model ovens are also suitable for use on the production floor and beyond. Typical applications include aging, curing, drying, baking, pre-heating, conditioning and life cycle testing. TFO ovens are available in 110-120v, 50/60Hz or 220-240V, 50/60Hz configurations and achieve temperatures up to 306° with fast ramp-up and recovery time.
Features for the Cascade TEK Forced Air Ovens:
All new design, updated control panel, upgraded mechanisms
Available in three cabinet sizes: 1.4 cu.ft., 3 cu.ft, 4.9 cu.ft.
Integrated Over Temperature Limit with digital set-point (OTL) to provide additional temp limit control.
Watlow EZ-Zone supports custom recipe creation. Each recipe can support full ramp and soak control for custom applications.
Fast ramp-up to 306°C for faster cycle times.
TUV and CE certified.
Find out more about the TFO ovens by visiting our website or download a brochure!